How to Flash Android 4.2.2 UBUAND1 on Galaxy S4 Zoom SM-C105A
There's something new in the making for Galaxy S4 Zoom SM-C105A: an update to Android 4.2.2 JB. This guide is for all of you owning this gadget and it contains UBUAND1, firmware which came out recently for Mexico. For the best outcome, follow our tutorial!
First of all, the update will affect your device if it contains root access. The most damage will be done to the phone's root access and system partition. While the former will be revoked from your handset, the latter will be erased from the Galaxy S4 Zoom SM-C105A. There's no reason to fear for the well-being of your smartphone's data: it won't get compromised. The internal and external SD cards on your device will share the fate of the important data.
Then make sure the new official firmware ends on the Samsung SM-C105A instead of another phone. If it does, though, the update will manage to brick it. This won't happen if the right model is used.
After you take note of the above, let's find out what the handset receives in exchange for the upgrade. The first goodies to impress you will be these: a new set of download notifications and a new Gallery app. When you've gotten acquainted with these first goodies, you will get to enjoy low battery bug fixes, too. Another bunch of new stuff includes a USB debug white-list and better Bluetooth audio streaming.
When you're done exploring these, there's also the option of long-pressing the WiFi Bluetooth icons in Quick Settings in order to be able to toggle the on/off state. Your smartphone will be very easy to customize once the new OS is on-board and there will be no security threats to deal with. The upgrade also means the addition of a new set of sounds for wireless charging.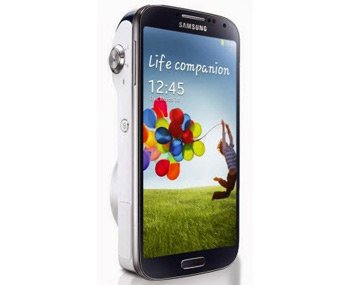 Prerequisites
After taking into account the pros of a updated device, time for some pre-requisites:
the Galaxy S4 Zoom C105A must have its security programs disabled;
go to USB Debugging on the handset and make sure it's enabled there;
disable the security programs installed on the notebook;
a laptop with Windows is the right kind of device to use;
make standard backups;
create, after that, a full NANDroid backup;
download USB drivers for your phone on the laptop;
the battery of your smartphone must be charged fully.
Step by step instructions
There are some files that your laptop needs to have.
So make sure you find the . Then locate, here, the following file: Odin v3.09. Once both are downloaded where we told you to do it, save each of them and unzip them with 7Zip.
You will have to wait until the unzipping brings you Odin v3.09.exe. This file should be running on the laptop, so launch it there.
Upon seeing that it's open, you can go ahead and perform this task: boot the Galaxy S4 Zoom SM-C105A in Download Mode. Some tasks will be needed for this part. They look like this: keep Home, Power and Volume Down pressed at the same time till you spot a boot message. When you see the latter pop up, let go of the said buttons and press only Volume Up.
The next step asks you to provide, with the handset's USB cord, a connection between this device and the notebook. When a couple of minutes of waiting are up, the Odin will be seen with a blue sign.
This tells you that the plugging between the two products is completed. So add the firmware file to AP / PDA and check F. Reset Time. Next up: check Auto Reboot.
After unchecking Re-partition, you are required to click on "Start" to begin the firmware's installation. Allow approximately 12 minutes to go on until the flashing is over. At that time, your handset is going to display "Pass" on its touchscreen. A few seconds later, it will reboot.
[sc name="banner-jos"]As soon as you notice the phone ending its restarting session, you will have to unplug the devices. When the disconnection is done, the new Android 4.2.2 UBUAND1 will be yours to experiment with. Launch it like this: tap Phone and afterwards tap About Phone.
If you want your smartphone's previous ROM back, the upgrade will have to be revoked. In order to perform a restoration, the NANDroid backup file will be your best option.
Below this guide is a section where you can leave your comments and questions!