How to Flash Android 4.2.2 ZCUANA1 on Galaxy Mega 5.8 GT-I9152
We have great news to share with you owners of Galaxy Mega 5.8 GT-I9152: your smartphone will be updated to Android 4.2.2 via ZCUANA1 official firmware for China. All you have to do is take a good look at this tutorial and follow it step-by-step.
The guide we prepared for you is reserved for the Galaxy Mega 5.8 I9152 alone. In case there's another handset you wish to update with today's firmware, bad idea: you will brick it. But if you use the correct model, you will get accustomed to goodies the likes of a new Gallery app with superior speed when loading, a new set of sounds for wireless charging and low battery bug fixes, USB debug white-list, no Bluetooth audio streaming bugs, the possibility to long-press the WiFi and Bluetooth icons in Quick Settings so that you can easily toggle the on/off state and a whole new set of download notifications.
Thanks to the fact that the ZCUANA1 arrives with its KIES logo turned on, the handset may be upgraded via the KIES method (provided that there's a stock ROM on your smartphone).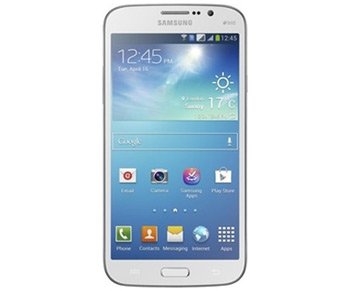 Prerequisites
Here's what needs to be done now if you decide to follow our tutorial instead of using the KIES option:
we advise saving the data on your handset with a backup;
when you're done with the creation of a regular backup, proceed to the creation of a full NANDroid one;
prepare your laptop for the flashing of USB drivers compatible with the Galaxy Mega 5.8 GT-I9152;
check and see if USB Debugging is turned on (if it isn't, enable it yourself);
your notebook must feature Windows;
if there are low charge levels when you look at the battery icon, make sure you fully charge the unit;
no security program should be running during the procedure on both the notebook and the smartphone, so turn them off.
Step by step instructions
We will now start the tutorial with this first step: return to your laptop and download, on it, the Jelly Bean 4.2.2 ZCUANA1 (here's where you'll find the China version) and Odin. Save them afterwards and then be sure to do this: use WinRar, WinZip or another tool to unzip the packages on the notebook.
For the next step you will need to do the following: press and simultaneously hold Home, Volume Down and Power, wait for a screen of warning to pop up and press Volume Up to be done with this step.
The moment your handset is in the Download Mode as detailed previously, you should launch the Odin, on your laptop, as an Admin.
Continue by applying these tasks: take a hold of the USB cable that comes with the smartphone and use it to establish a connection between the Galaxy Mega 5.8 GT-I9152 to the notebook. If the plugging goes well, you will see a yellow ID:COM box and a message that reads "Added!!".
If they don't appear, you need to try another approach, so you should either select another USB port or flash the USB drivers once again on your notebook.
Here's what's in store for you next: tap BL, select a file with BL in the name, click on AP, opt for a file with AP in the name, tap CP, choose a file with CP in its name, tap CSC, opt for a file which has CSC in the name, tap PIT and select a file with an extension that has .pit in it.
Done with all of these tasks? Then simply check Re-partition, F. Reset Time and Auto Reboot, then just begin the installation of the new Android 4.2.2 firmware by tapping "Start".
After some minutes' worth of wait, you should see your handset restarting. When it's done that, you will have to wait again, this time for this message to pop up on the screen in green: "Pass".

When the latter happens, you can unplug the smartphone from the notebook. If you don't have a clue about the whereabouts of the new firmware, you should try this: first tap Settings and then choose About Phone.
The ZCUANA1 official firmware will then reveal itself and you will be able to get a hands-on experience with this firmware. So use it for a while and see whether or not it's what it's cracked to be. In case it fails impressing you, use the NANDroid backup file to restore your phone's old ROM on it.
Is there something you didn't fully understand during the update? Leave a comment in the section below this post.