How to Flash Android 4.3 XXUEMKA on Galaxy Note 2 LTE GT-N7105
Galaxy Note 2 LTE GT-N7105 has many owners in New Zealand and Australia. XXUEMKA was released especially for them. With this new official firmware, the phone can be updated to this OS: Android 4.3 Jelly Bean.
The XXUEMKA came out last month for Australia (Optus) and this month for New Zealand (Vodafone). If you want to opt for Samsung's KIES software for the upgrade, go ahead: the firmware comes with an activated KIES logo. To apply this method, the handset must sport a stock ROM in advance.
We advise you to use the Galaxy Note 2 GT-N7105 for this update. You will brick another device if you install the new firmware on it with our method.
Every update out there brings many novelties on a device. The ones your phablet will feature are customization options, tweaks for a longer-lasting battery unit, new features, new apps and no security issues.
Before you apply our guide, we should tell you this: in case of a rooted Galaxy Note 2 GT-N7105, the XXUEMKA official firmware is going to revoke root access. Your phone's system partition will be wiped out. Your device will keep its internal and external SD cards; the important data will not be damaged.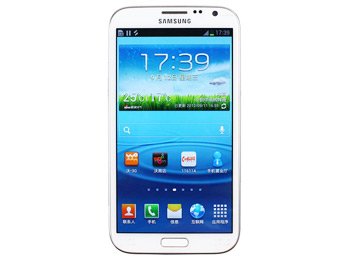 Requirements
For the moment, make sure you follow these very important pre-requisites:
the only operating system running on your notebook must be Windows;
turn on USB Debugging;
a normal backup must be made;
create a full NANDroid backup via these step by step instructions;
here are the USB drivers which must be downloaded on your computer;
your smartphone should be charged fully in case its battery is running low;
disable, on the handset and then the laptop, their security software.
Step by step instructions
There are two packages you should download on the laptop first. Go here for the Jelly Bean 4.3 XXUEMKA for Australia (Optus) and here for the New Zealand (Vodafone) version. Odin is located on this page. Download these two on the laptop like we said, then save them there, too.
After being done with this first step, you need to unzip them with one of these methods: WinRar or WinZip. Now you should do as follows in order to enter the Galaxy Note 2 GT-N7105 in Download Mode: press and simultaneously hold Volume Down, Home and Power; a boot screen will come out soon, then when it does make sure to press Volume Up.
Now comes a different step asking you to launch Odin on the laptop as an Admin. The USB cable of the Galaxy Note 2 GT-N7105 will act as a means to connect the handset to your notebook for the next step. When Odin locates the phone, it will display "Added!!" and an ID:COM box in yellow. The plugging will prove successful if you see these signs.
If the connection isn't established successfully, you need to opt for other methods. Such as: using another USB port or flashing, on the notebook, the USB drivers once more.
Should there be no need for these, you need to go to the next step. According to this, you have to tap BL, opt for a file with BL in the name, click on AP, opt for a file with AP in the name, tap CP, then opt for a file with CP in its name, tap CSC, choose a file which has CSC in the name, tap PIT and after that make sure you opt for a file with an extension that should be called .pit.
Check the boxes with F. Reset Time and Auto Reboot next to them, then do as follows: click on "Start". This is going to mean the following: the beginning of the new firmware's flashing on your smartphone. Once you notice that your handset restarts automatically and "Pass" arrives on-screen, you will know that the installation is all over.

After it is, the smartphone and your notebook will need to be disconnected from one another. Once the USB cable is removed, open Settings on the device, tap About Phone and find the new firmware. When you spot it, you should experiment a bit with it.
If you like it enough to keep using it, great. But if you decide the old ROM was loads better, go ahead and restore it. Here's how: go to the NANDroid backup file, click on it and let it do its job. After it finishes, the update procedure will be revoked.
Now's the time to ask questions. For that, use our comment section below.