How to Flash Android 4.3 XXUGNB5 on Samsung Galaxy S3 GT-I9300
Galaxy S3 GT-I9300 is back on our site. The operating system version you get to use on this phone is the newest Android 4.3. A certain type of firmware will ease the transition to this OS. We'll tell you more about this in a short while!
XXUGNB5 is that firmware which we mentioned above. It became available not too long ago, more exactly this month. Poland is the country to see this new firmware first (make sure your carrier is Orange).
In order to update a rooted Galaxy S3 I9300 to the Android 4.3 JB, some losses will have to happen. They include the deletion of the phone's system partition and the loss of root access. To make up for these disadvantages, this will happen: the important content will be preserved and the internal / external SD cards won't be damaged.
The novelties
Only the specified model must be updated with our guide. A different tutorial should be used if you have another phone on you, otherwise you'll brick it.
The new firmware lets you upgrade your device via KIES. For this method to work, your smartphone must sport stock ROM.
If you want an improved phone, the upgrade helps a lot. It brings the likes of options for longer battery life and also many ways to personalize user experience. New features also come with the update, as do new apps. Compared to other versions, this one comes with a lack of bugs.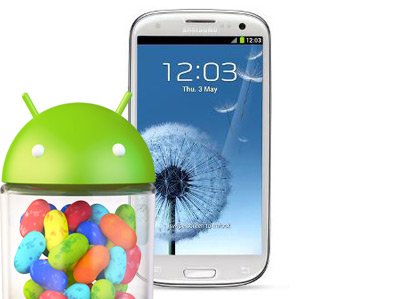 Requirements
Important requirements are something you must consider if you want the new firmware. The list below includes all of the important ones:
keep the important data on your Galaxy S3 GT-I9300 by creating some backups (and a full NANDroid backup, generated with this guide);
the battery running inside your handset must be fully charged;
activate USB Debugging on the phone;
your laptop must include USB drivers that are only suitable for your smartphone;
your laptop's OS must be the Windows one instead of any other variant;
there are, on your notebook, security programs which have to be turned off for the time being;
the same goes for the programs protecting your smartphone against security problems.
Step by step instructions
Once the smartphone is prepared for the upgrade, you can commence the tutorial.
There's a couple of files you have to download on your notebook: Odin v3.09 (available here) and the Jelly Bean Android 4.3 XXUGNB5 for Poland (Orange). When the download is done and the files are saved, unzip the packages with 7Zip and then do this: launch Odin v3.09.exe.
For the next stage, boot the phone in Download Mode with these instructions: press and hold Home, Power and Volume Down together, look for a boot message, then press Volume Up when the latter is shown.
Then plug your handset to the laptop by using the handset's USB cable. A blue sign is going to appear soon in Odin and you will know, when it does, that the plugging happened.
Do as follows next: add the firmware file to AP /PDA and make sure Auto Reboot and F. Reset Time are both activated (Re-partition must be unchecked).
We now need you to begin the new firmware's installation by tapping "Start". After about 11 minutes of patience, the XXUGNB5 will have been flashed on your Galaxy S3 GT-I9300.
You will know that this is true once the screen of your phone displays "Pass" in green. Also, you should wait for the handset to reboot on its own.
If the device restarts as indicated, feel free to disconnect the devices from one another. Once there's nothing connecting the two, you can open the new firmware and use it on your handset. Here is how you can open the new official firmware: stay on your phone and tap Settings, then be sure to tap About Phone.

After the firmware is launched like this, use it for a couple of minutes or more. That way, you will find out if the XXUGNB5 is good for your Galaxy S3 GT-I9300 or not.
If it isn't, use the NANDroid backup file and return your phone to its old ROM. This will revoke the upgrade, but you will be able to enjoy, once more, the previous ROM.
In case you have questions or comments for us, leave them in the box below.