How to Flash Android 4.4.2 XXU1ANCC on Galaxy Tab 4 8.0 SM-T330
We have something new for your Galaxy Tab 4 8.0 (WiFi) SM-T330 in case you ever want to upgrade it to a new Android version. This guide is all about Android 4.4.2 and how you can benefit from its features by having it on your device via the new XXU1ANCC official firmware!
When it's time for you to experience the Android 4.4.2 KitKat, we recommend using an update tutorial. To meet with this OS, you need to own the Galaxy Tab 4 8.0 SM-T330 and live in Turkey. This firmware will bring a new OS on your device. Which means plenty of novelties to go round, all of them designed to improve the way your tablet performs.
If you want to see how this new operating system acts on your gadget, make sure it's featured on none other than the Galaxy Tab 4 8.0 SM-T330. If this update file is used on a different tablet, the firmware will brick the latter. Should you perform an update while your device has root access on it, the first disadvantage to witness will be this: your gadget will no longer have root access. Neither will it have a system partition, which comes as a second con. But the tablet will be able to keep its internal / external SD cards and important content alike.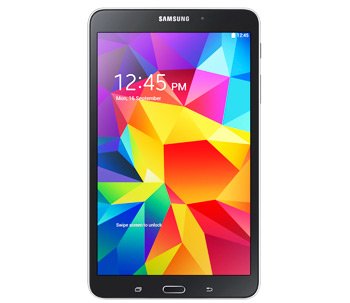 Prerequisites
We have these requirements for you to look at now:
Step by step instructions
Whenever an update to an Android OS is underway, the user of a gadget will have to download certain packages on his or her laptop.
So download the on it, then Odin v3.09, from this location. As for what to do next: use an unzipping tool to extract, on the laptop, the content of what you just downloaded on it. When you'll see the files that result from this process, look for one called Odin v3.09.exe among all of them.
This file will have to be launched on the notebook next, after which you will be required to do the following: restart the tablet in Download Mode. The instructions which help here: press and hold, at the same time, the keys called Home, Power and Volume Down, then press Volume Up once a message containing a boot warning comes up.
Your Galaxy Tab 4 8.0 (WiFi) SM-T330 have to enter a connection now. This plugging needs the aid of your tablet's USB cord. After you use it, wait a bit. Once some minutes are up, the Odin should have a blue sign to show you.
This indicates the following: your products have been connected to one another. Your next job is that of adding the firmware file to AP / PDA. If the transfer has been done as planned, tick Auto Reboot, F. Reset Time and then deactivate this box: Re-partition.
Before doing anything else, here's what needs to happen next: begin the flashing of the XXU1ANCC update file. "Start" is the option that has to do with this.
All you need to do now: tap it. You should then wait around 10-15 minutes until you can perform the last step. If, after these minutes, you see that the tablet comes to life with "Pass" and then immediately reboots, be sure to unplug it from your laptop. The unplugging should go like this: take a hold of the USB cord and remove it.
Once there's nothing attaching your tablet to the notebook, the XXU1ANCC can be experienced.
[sc name="banner-jos"]For this, you need only follow these guidelines: grab your gadget and tap Settings on it, then tap About Tablet, too. When the latest addition to your SM-T330 opens, take a couple of minutes or more to just play with the new-found novelties.
If you find any of them less appealing than at first, consider restoring the old ROM with the NANDroid backup file from the pre-requisites. Unfortunately, the fact that the former ROM will return means this: the update will be revoked.
The comment section we feature below this tutorial awaits your comments and questions!