How to Flash Jelly Bean 4.3 ZNUANC2 on Galaxy S4 TD-LTE GT-I9507V
Today is the day your Galaxy S4 TD-LTE GT-I9507V receives Android 4.3. Every time you will use this operating system, you will notice how much better it performs, how many new apps it receives and so on. Allow your handset to be updated to it and you'll see how much of a difference this procedure makes!
The new ZNUANC2  just came out this month for China. It's the firmware which we are about to use for today's upgrade. If your phone is not the Samsung GT-I9507V, use a different tutorial instead of this one. That's due to the fact that the firmware in questions is only available for the model we mentioned just now.
If the Android 4.3 is on your smartphone, you will experience many novelties. They range from new features and customization possibilities to options that improve the phone's performance.
The firmware which helps update your device is not featured with an activated KIES logo. Because you won't be able to use this option of update, don't forget you can have a go at it with OTA. To use it, the handset must have stock ROM among its features.
When this OS, or any other version, appears on a rooted phone, some consequences will come up. This means the following: revoked root access and a deleted system partition. But your smartphone's important content and internal / external SD cards will stay on it as usual.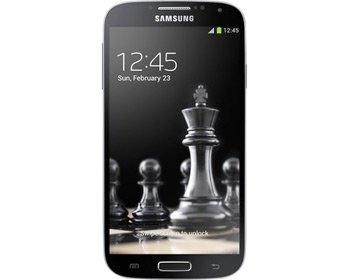 Prerequisites
For an upgrade, requirements are very important. They prepare your gadget for the procedure, so:
go to your handset and disable, on it, the programs which protect it from security issues;
create backups for your smaprtphone;
a full NANDroid backup should come up next;
make sure USB Debugging is activated on the handset;
download, on your laptop, USB drivers which are required for your smartphone;
charge the smartphone's battery;
make sure a notebook with Windows is used for the update;
disable the phone's security programs.
Step by step instructions
After the Galaxy S4 GT-I9507V has been subjected to all of the above, begin the upgrade by downloading a bunch of packages on your laptop. These packages are Odin v3.09 and the Jelly Bean 4.3 ZNUANC2 official firmware.
When your notebook's featuring the packages, you should extract them. There will be many files to result from the unzipping, among them Odin v3.09.exe. You have to open it on the notebook.
The device should now restart in Download Mode by pressing and holding Home, Power and Volume Down, looking for a boot message on the display and, when the latter appears, pressing Volume Up.
To move on, the USB cable of your Galaxy S4 TD-LTE GT-I9507V needs to be used for the latter's plugging to the notebook. Any minute now, the Odin should signal the success of the plugging via a blue sign. When the devices are done with the previous step, you can add the firmware file to AP / PDA, tick Auto Reboot, check F. Reset Time and then uncheck Re-partition.
You have to do this for the next step: tap "Start". The Android 4.3 ZNUANC2 will land on your smartphone after this option's clicked on. So be sure to give this installation some time before it ends. When the new firmware is flashed on the device, the latter will have a message saying "Pass" on its touchscreen in green.
Then it is going to reboot. Once it's already rebooted, you will be asked to do this: disconnect the handset from your laptop. This unplugging needs to be performed like this: remove the USB cord from the phone so that it's no longer connecting it to the notebook.

When ready with all of these steps needed for the update, go to the handset and tap Settings there. Now be sure to tap About Phone next. This is what you should do if you want to test out the new firmware's features.
Then, in case you don't find them awesome, the old ROM can be easily restored on the Galaxy S4 GT-I9507V. What you have to do to make this real is as follows: go back to the NANDroid backup and use it. As a side-effect of this, your handset's upgrade procedure will be revoked.
If you have questions, you'll find a comment field below this tutorial.