How to Flash Kitkat 4.4.2 UEU1AND4 on Galaxy Tab 4 8.0 SM-T330NU
Galaxy Tab 4 8.0 WiFi SM-T330NU for the USA has just received new firmware. We will use it to update your tablet to Android 4.4.2 KitKat. So watch here how it's done!
If you want to experience the new OS on your Samsung T330NU in the US, UEU1AND4 is here to provide help. Launched this month for your region, the new firmware works only if your gadget is the one we have in this guide. Also, make sure you're using Cellular South as the tablet's main carrier. You should always avoid using another model because you will damage it in the end.
To make sure you get all the new stuff brought by the KitKat version, use either OTA or our tutorial. If OTA is the method you choose, the tablet must come with stock ROM. Samsung's KIES is not an option: the firmware's KIES logo is not activated.
Among the novelties coming with the new OS, the presence of customization options plays a big role. But there are also battery tweaks, new apps and much more to be enjoyed. While testing the Android 4.4.2 UEU1AND4, we saw no major security threats.
Dealing with a rooted tablet will have an impact on how the update works. Among the cons which come with a rooted device, the loss of its root access is an important one to consider. Moreover, the tablet's system partition will be erased. Nonetheless, your gadget is going to keep its internal and external SD cards. The device's data will also be kept safe from damage.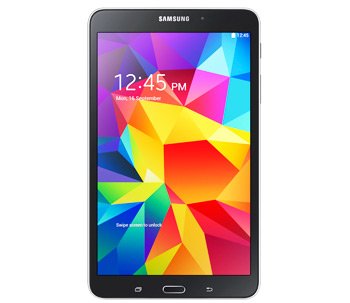 Prerequisites
And now, let's see what requirements there are for you to follow:
Windows must be your notebook's operating system version;
go to the laptop and disable the programs used to protect it against security issues;
the tablet's security software will have to be disabled, as well;
the battery on your tablet must be charged fully;
get USB drivers for the tablet on your notebook from this site;
make some backups for the data on your Galaxy Tab SM-T330NU;
generate a full NANDroid backup;
turn USB Debugging on.
Step by step instructions
The first step to help with the update goes as such: download, on your laptop, two packages. Here is the (Cellular South). And here is Odin v3.09. They contain several files and they should be unzipped as a result. Use WinRar to get them out, then open, on the notebook, this file: Odin v3.09.exe.
Restart the Galaxy Tab 4 8.0 SM-T330NU in Download Mode. This is a step which has to be done in a certain way. So do it by pressing and simultaneously holding Home, Power and Volume Down for a bit until a boot message springs to life on the display. When it pops up, press this button instead of the others: Volume Up.
Take the tablet's USB cord now. This one needs to be used so that your gadget and the laptop can become plugged to each other. As a result of you using that cable, Odin will go looking for the tablet first, then show up with a blue sign after it finds it.
You now have to add the firmware file to AP / PDA. Next up to do: tick two boxes and leave a third one unchecked. Those 2 boxes are F. Reset Time and Auto Reboot. The box we told you to uncheck is Re-partition. Once each of these two boxes has been ticked, you need to do this: begin the installation of the UEU1AND4 official firmware on your Galaxy Tab 4 8.0 WiFi SM-T330NU.
To begin the process, "Start" will have to be tapped. When around 15 minutes are up, a "Pass" message will be displayed.
After that, the tablet will restart of its own accord. Wait until it does as indicated, then perform the step which ends the procedure. Here it is: unplug the two products from one another by removing the USB cord.
[sc name="banner-jos"]Tap Settings on your gadget now. Also, tap this next: About Tablet. After doing as instructed, the new operating system will invite you to explore it. So do that next and keep experimenting with it until you know if you prefer it over the old ROM or not.
Should you not enjoy it, the previous ROM is only one step away. If restoring it is what you want, use the NANDroid backup file to revoke the whole update process.
We have a comment box at the end of this tutorial. Use it to leave questions.