Rumor: Galaxy Note 3 will feature a flexible 5.99-inch OLED touchscreen
Samsung is in for a surprise with their Galaxy Note 3. The gadget is going to sport an OLED display made of flexible plastic. All those interested will see how it looks during IFA 2013 Berlin show organized in September.
OLED Association have written a report surrounding the new plastic-based display. According to what they say, this model is going to pack a 5.99-inch touchscreen. They also think that it could be bigger than that, seeing as the manufacturer's Note II boasts a 5.5-inch display among its other impressive specs.
Other rumored specifications of this new phone are the following: an eight-core Exynos 5 Octa processor and a 13MP camera on the back.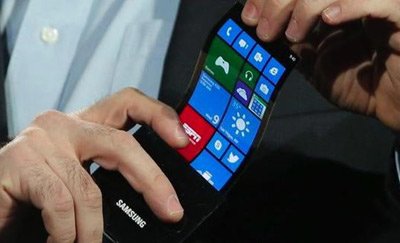 The new touchscreen will deliver the following advantages: thinness, lightness and the ability to withstand damage. Plastic will more than likely mean that the Galaxy Note III is going to come with a superior battery. And, even if the battery unit will be heavier, the smartphone will not be too difficult to use with one hand. Compared to the Youm screen, the one on the Note III is going to have a flat shape instead of a curved one.
[sc name="banner-jos"]
According to the same report written by OLED Association, the new device will probably cause headache to potential buyers, because it says that the plastic material will not allow for large numbers of sold units. It could also mean that the manufacturer will find it hard to offer 1080p resolution and RGB technology. According to the OLED Association, to make sure that the Galaxy Note III sells as many units as possible, the company behind it may very well turn its attention to only selected markets in the world. The model that offers a touchscreen made of the usual glass could be made available in the majority of markets worldwide.
The IFA 2013 Berlin show still has many months to go till it happens. In the meantime, Samsung will probably work on fine-tuning everything about their highly anticipated Galaxy Note III.