Install Android 4.2.1 CM10.1 to Galaxy S Advance GT-i9070
Our task for today's post is to deliver a tutorial on the following topic: how to install Android 4.2.1 CM10.1 on Galaxy S Advance i9070.
We promise a guide filled with easy to digest information which is very effective if you do everything provided in it. And by that we refer to the following requirements and steps.
Requirements
But for now we will stop at the pre-requisites and stress out these important requests: use the GT-i9070 model, download USB Drivers for it on your comp, make a full backup, charge the battery, install ClockworkMod Recovery (which means that the handset must be rooted) and turn on an option entitled USB Debugging.
Here is what's not working on this update: Leds, Bluetooth, Vibrator, camera, Wi-Fi and audio.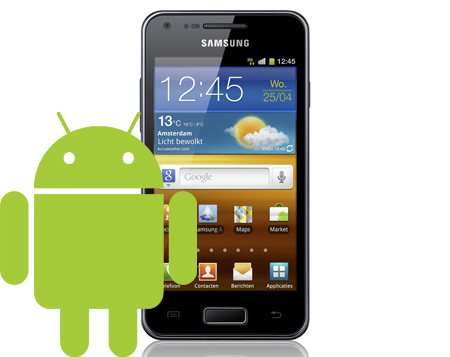 Important instructions
The second stop in our guide: the almighty steps.
The first one boils down to the following instruction: download unofficial Cyanogenmod 10.1 and GApps package, available on this page. Once you confirm that they're on your laptop, you have to plug the handset to the laptop.
Step two will ask you to copy these files to the device's SD card. After unplugging the phone from the computer, you will need to turn the S Advance off.
Step three will then need you to boot the smartphone into custom recovery mode. Also, do a NANDroid backup of the current phone's ROM.
The next step will require you to wipe the data in the following manner: go to Factory Reset/Wipe Data and tap on Yes.
Once in the ClockworkMod Recovery menu, your role will be to choose wipe cache partition; afterwards you will have to click Advance and select Wipe Dalvik Cache. The right way to flash the ROM will take you on the following quest: go to the SD card, opt for Install zip from SD card, select Choose zip from SD card and opt for the Cyanogenmod 10.1.zip file via Power; now opt for Yes.

Step six will instruct you to repeat step 5 (from "opt for Install zip" till the end), but remember to opt for the Gapps file so that the Google Apps package gets a place on your phone. Choose +++++go back+++++.
Our guide ends with this final step, the seventh: return to the handset's recovery menu; once there, be sure to do this: choose the system restarting. Now the Galaxy S Advance GT-I9070 will no longer have its old firmware, but the Cyanogenmod 10.1 Android 4.2.1 Jelly Bean one instead.