How to Install Android 4.2.2 UBUANA1 on Galaxy S2 Duos TV GT-S7273T
It's your Galaxy S2 Duos TV GT-S7273T's time to shine. An upgrade to Android 4.2.2 is just what your handset needs!
If you've been using the Samsung S7273T for a long while now, you may want to improve things about it. The Android 4.2.2 will do that right after it's running on the device. To update the latter to it, UBUANA1 is here to help.
Launched in March for Chile, this particular firmware can and will bring your smartphone closer to its real value. Only if this model is used.
The novelties
The new OS is able to improve your handset in many ways via this official firmware. If you're wondering how, we'll show you a list with all the novelties. It will all begin with a new set of download notifications. The list will then continue with other additions; such as a USB debug white-list and a new Gallery app. Your phone will also be offered improved Bluetooth audio streaming as well as low battery bug fixes. To be able to customize your handset, you will be helped by many tweaks that are created specifically for this. The update means a new set of sounds for wireless charging and an option to long-press the WiFi Bluetooth icons in Quick Settings in order to be able to toggle the on/off state.
Once the update settles itself on the smartphone, you will no longer be able to use its root goodies. Moreover, a rooted Galaxy S2 Duos TV GT-S7273T will witness a deleted system partition. Don't fear losing all the important contacts, files and such: it won't happen. The internal / external SD cards will also survive this update procedure!
Considering the fact that the UBUANA1 is firmware that comes without an enabled KIES logo, you should stay away from the KIES software as an update method. Instead, you get to choose between our way or OTA's way. The OTA will, however, need a phone that already has stock ROM. You can use our tutorial without owning such a handset.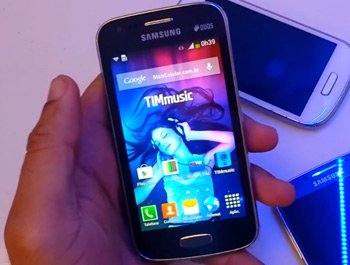 Prerequisites
These are the pe-requisites we want you to follow:
disable, on the phone and notebook, every single security program;
Windows should be the operating system installed on your laptop;
make backups using these instructions;
create a full NANDroid backup;
the notebook you're using needs to be installed with USB drivers that are fit for your phone;
activate, on the handset, a USB Debugging option;
don't forget to also charge the smartphone fully.
Step by step instructions
We're now officially telling you how the update should go.
The first task on our list and yours: download the Android 4.2.2 JB UBUANA1 on the notebook; the same device should feature Odin v3.09, which is available here.
Their contents need to be unzipped with an unzipping tool (like WinRar, for example). You can then launch Odin v3.09.exe on your notebook.
Boot the S2 Duos GT-S7273T in Download Mode by following this method: press and simultaneously hold Home, Power and Volume Down until the screen has a boot message on it; press Volume Up now.
You need to have your handset connected to the laptop. A connection is only possible if you take the phone's USB cable and use it.
Wait till Odin shows you a sign in blue: the devices are now plugged to one another as planned! Add the firmware file to AP / PDA.
Don't forget to do the following afterwards: tick Auto Reboot and F. Reset Time, as well. When these boxes are both checked as instructed, remember to have this box unchecked: Re-partition.
Start the installation of the update firmware via "Start", which needs to be tapped. Approximately 11-15 minutes will pass till the new firmware's settled on the handset.
The firmware will be installed on the Galaxy S2 Duos TV GT-S7273T after "Pass" is displayed and the device reboots.

When these happen, you will be allowed to go and remove the USB cord; your phone and your laptop will then be disconnected from each other. If so, find the new OS and make sure you open it on the phone. Here's how this is done: tap Settings and then About Phone.
If the UBUANA1 is not good for you, the NANDroid backup will restore the previous ROM in no time at all. But it will revoke the upgrade.
For any sort of questions, use our comment box below.