How to Install Android 4.3 JB XXUBNB2 on Galaxy S4 GT-I9506
What better thing to do for your Galaxy S4 GT-I9506 than to update it to Android 4.3 JB? You will gain access to this operating system by taking a look at our guide below.
The best way to experience the latest Jelly Bean OS is via an upgrade. This procedure has to be performed with the help of XXUBNB2. Unveiled this month for Australia (Vodafone), this firmware has an activated KIES logo. This allows you to have two ways of updating your phone: either via Samsung's KIES or with the help of our tutorial. To select the KIES method, your device must be running stock ROM. To use our own method, your smartphone doesn't have to contain such a particular ROM.
When you've completed the procedure, your phone will receive many novelties. The ones to make the most difference: new apps, new ways to personalize the phone and new features. On the whole, your handset will, thanks to the upgrade, improve the way it performs. And it will do so without running into major bugs.
To get the full benefits of this upgrade, you need to use no other smartphone than the Samsung I9506.
If the handset you use for today's procedure is a rooted model, the process shall strip it of its root access. More than that, the phone's own system partition will be deleted. All things considered, the important data will stay unaltered; as will your device's internal and external SD cards.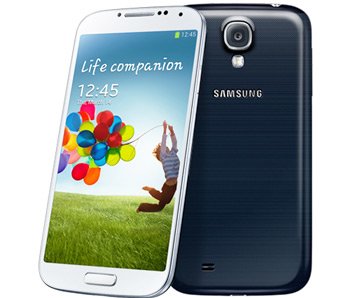 Prerequisites
The pre-requisites you have to consider now look like this:
the laptop has to run with USB drivers which are fully compatible with your phone, so get them from this site;
create a normal backup;
also, make sure a full NANDroid backup is also created;
your handset's USB Debugging needs to be activated;
the smartphone's battery unit needs to be charged 100%;
Windows must be the only operating system running on your laptop;
the security programs installed on the Galaxy GT-I9506 must be deactivated;
the ones flashed on your notebook also need to be turned off.
Step by step instructions
Start the upgrade of your handset with the download of the Jelly Bean 4.3 XXUBNB2 official firmware for Australia (Vodafone) on your notebook. Continue by downloading, on the latter, this file: Odin v3.09.
These packages should have their content unzipped on the same device as before; for this, use one of the following: WinRar or WinZip. When the content of the packages is unzipped, launch Odin v3.09.exe on your notebook.
Now boot the Galaxy S4 GT-I9506 in Download Mode by making sure to press and hold Home, Power and Volume Down simultaneously. After that, a box with a boot message should come up. Press Volume Up when it does.
After your phone's in Download Mode, use the phone's USB cord to make sure a connection is created between it and the laptop. If a connection is achieved in the next couple of minutes, the Odin will have a blue sign on the display.
If you see it, be sure to add the firmware file to AP / PDA and check both of these boxes: F. Reset Time and Auto Reboot. Once you've left Re-partition unchecked, you should remember to tap "Start". The XXUBNB2 firmware is sure to end up on your phone now, because its installation will soon begin.
The flashing will last around 10-15 minutes. Then, when it's over, your Galaxy S4 GT-I9506 is going to do two things. For starters, it will have a message in a green-colored box: "Pass".
Second sign of a successful installation: the device will restart. At the end of the latter process, we recommend the following: disconnect the phone from your laptop.
This is where you should begin enjoying the benefits of an updated phone. To discover them, it's a good idea to open the newest addition to your device.

Here's how: after you tap Settings, tap About Phone. The Android 4.3 Jelly Bean will then launch and you will be free to have a go at all of its advantages.
If none of them is interesting, you still have the option of restoring the phone to its old ROM. For this, the NANDroid backup file is the best method. So use it as soon as you want the former ROM back. The con of using this option is that it revoked the upgrade.
If you happen to have questions for us, best use our comment section under this post.