How to Install Android 4.4.2 ZNUENC2 on Galaxy Note 3 SM-N9006
Galaxy Note 3 SM-N9006 is the phone whose performance will improve a lot after it gets an update. But to get the update, your device will have to be prepared. See for yourself how easy it is to upgrade your phone from the tutorial below.
Your device has plenty to benefit from today's update. Once the procedure is completed, the phone is going to have Android 4.4.2 KitKat operating system. Which means many varied goodies. This OS can be added to your smartphone only with the new ZNUENC2 firmware for China, available starting this month.
If the phone you use daily features root access, the new OS will make root access not available. As such, the device's system partition will be erased from it. To make this blow easier to deal with, your Galaxy Note 3 SM-N9006 shall keep its important data intact; the same will happen to the internal and external SD cards.
The most well-known novelties brought by the new OS translate into new apps, no security issues and new features. Also, you will receive great help from customization tweaks to personalize your smartphone.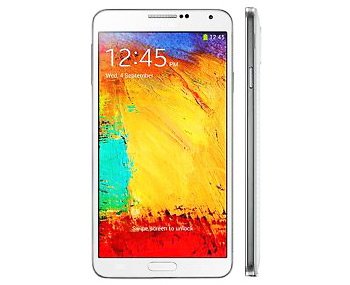 Prerequisites
Below are the requirements you must keep an eye on:
there has to be Windows running on your smartphone;
turn off the security software that are on your Samsung SM-N9006;
disable the notebook's security programs, too;
make backups to keep the phone's data from being lost;
a full NANDroid backup needs to also be created for later use;
the battery running inside your phone should be fully charged;
USB drivers that are compatible with your smartphone need to be downloaded from here on your laptop;
enable USB Debugging on the handset.
Step by step instructions
Now that you have a Galaxy Note 3 N9006 that's prepared to receive an update, be sure to check out the steps displayed below!
Start by downloading the KitKat 4.4.2 ZNUENC2 for China on your personal notebook. This is not the only package to download; there's also Odin v3.09. If the packages' download is finished, proceed to saving them on the laptop.
If you have both of them on your notebook, extract their content with WinZip. Then move on by opening Odin v3.09.exe on the laptop and boot the handset in Download Mode with the help of these guidelines: press and hold Home, Power and Volume Down, then press Volume Up once a boot message is shown on the display.
Continue with the following step: plug the phablet to your laptop. There's a way to ensure the connection: your handset's USB cable. Then, when a plugging has been secured between your phone and the notebook, the Odin will display a blue sign.
This way you know that you can add the firmware file to AP / PDA. When done with the adding of this necessary file, check a couple of boxes. They are F. Reset Time and Auto Reboot. If Re-partition appears checked, you should go and uncheck it. Next: tap "Start" so that the new firmware can start its way towards your smartphone.
The ZNUENC2 will be installed on your Galaxy Note 3 SM-N9006 after 10-15 minutes are up. The exact moment the flashing is over will be indicated by "Pass".
After this message pops up in a green background, the smartphone shall automatically restart. Now's the time for the last step. It tells you to unplug the phone from the notebook by making sure the USB card is no longer attached to them.

You are now left with the new firmware. To begin using it, our advice is to keep your handset open. Then access Settings on it, tap it and wait for About Phone to appear. When this option comes up, we recommend tapping it. By doing all of this, the new firmware will open on your device, as will the possibility to enjoy the Android 4.4.2 KitKat.
If the old ROM behaved much better than the ZNUENC2 currently does, the NANDroid backup file will have to be used. Its role is clear: it helps restore the previous ROM. By getting the former ROM back, the upgrade process will be revoked from your handset.
You will no doubt have questions for us. If so, leave them – and your comments – in the comment section below.