Install ClockworkMod Recovery 6.0.3 on HTC One (Sprint)
There are many carriers which offer HTC One, and they include Sprint. And, since this smartphone was in need of a custom recovery image, we went ahead and made a guide on how to install ClockworkMod, or CWM Recovery in short, on this model.
The HTC One is already a must-have smartphone. All of its features, specs and such make it great for people who are into quality gadgets. By installing a custom recovery image on your Sprint variant, you are about to discover a whole new device. And after you get this CWM Recovery, you will be able to root your handset any time you want to. Which means an even more impressive HTC One.
Requirements
But returning to the topic of today's guide, the CWM 6.0.3 Recovery tool for your smartphone can be flashed easily just by following the steps in the tutorial here. For starters, you should check out these requirements: use the HTC One Sprint which has an unlocked bootloader, charge the phone's battery, use a laptop sporting Windows as its operating system, turn on USB Debugging and install USB drivers for the handset on your notebook.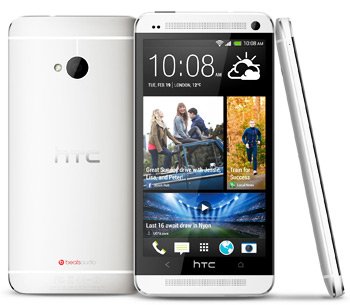 Find out how to bring the ClockworkMod 6.0.3 Recovery on your device by performing the actions below.
Important instructions
First task for your: download, on the notebook you have, Fastboot Package, then the ClockworkMod Recovery. After each of these zip files is on the laptop, you can start extracting the content of the first of them; a file called fastboot.zip will make its way on the laptop and you should save it on its C: drive (in a fastboot folder) to be used later.
Then copy the .img file to the fastboot folder and after that switch the smartphone off. Enter the handset into Fastboot Mode by doing as follows: hold down Volume Down and Power simultaneously; then, when the phone is in Bootloader Mode, you have to opt for the Fastboot Mode by choosing Power.
The HTC One Sprint is now in the mode it should be on, so connect the device to your laptop and then launch Command Prompt; to do that, open Menu, tap Programs, choose Accessories and you will see the option you need. Now enter
C:\fastboot
in the Command line. After you are in the fastboot folder via this command, you should type in
fastboot devices
By doing this, you will see a serial number belonging to the smartphone. When you spot that, you will know that the handset is plugged, at last, to your notebook. If not, then re-install the USB Drivers.
Up next: enter
fastboot flash recovery "name".img
This task is going to flash Recovery. The "name" should be replaced with the file name that is shown in our earlier first steps. Now type in
fastboot reboot
after the flashing is over.

The HTC One will soon begin to reboot. After it's rebooted, you need to disconnect the handset from your laptop.
And with that, the CWM Recovery is on your smartphone at last. To enter your HTC One in the Recovery Mode, you have to do this:
power the device off;
reboot it like we told you to before in this tutorial;
choose the recovery option via Power.
And this has been our guide on how to install the ClockworkMod 6.0.3 Recovery on the HTC One for Sprint.