Install CM10.2 Jelly Bean 4.3 based Custom ROM on Galaxy S3 SGH-I747
Samsung has Galaxy S3 SGH-I747 on offer via various carriers, one of them being AT&T. And there is Android 4.3 Jelly Bean version around, ready to be flashed on this phone.
Today's guide uses CM10.2 Nightly custom ROM to upgrade the device to that OS. But you have to be aware of the following fact: the tool is a nightly build. Basically, this translates into this: several problems that may annoy you at some point. From what we experienced, the CM10.2 can offer surprises such as boot loops, an impossibility to make your handset boot, bugs, FC errors and so on.
We have found two methods to take care of the trouble: installing stable custom ROMs or flashing stock firmware again. Take your pick and your Galaxy S3 I747 from AT&T will not be troubled by issues after the tutorial is over.
Requirements
But, for it to start, you need to take into account the following pre-requisites:
Having acknowledged these requirements, your next topic to be covered will be the steps below.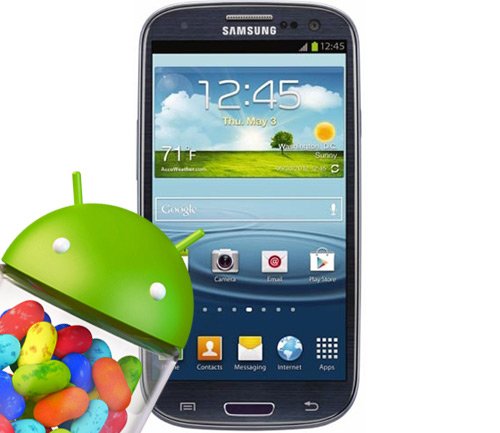 How to flash CyanogenMod 10.2 on Galaxy S3
Our advice is to follow all of them in the order they are given out. Starting with the first one needing this from you: download the CyanogenMod 10.2 Jelly Bean 4.3 based custom ROM (file name: cm-10.2-20130814-NIGHTLY-d2att.zip) together with Google Apps archive (the file is available here).
Save them on your laptop and plug the handset to it afterwards. Next up: move them from the desktop of the laptop to the SD card root of the phone and after that turn the Galaxy S3 I747 off.
After the device is no longer attached to your notebook, you will have to enter the phone into Recovery Mode by with these instructions: power the device on while simultaneously pressing + holding Home, Volume Up and Power.
When you've been booted into the Recovery Mode, you can move on to the next set of guidelines. They tell you to do a wipe of the handset.
The options that are required for this step: Factory Reset/Wipe Data, Wipe Cache Partition and Wipe Dalvik Cache. So choose the first one, after that confirm it and go back to the device's Recovery Menu. Then select the second option and then go to Advanced; from there, opt for the third and final wiping option.
After you wait a bit for each of these wiping actions to be over, you have to be in the Recovery Screen for the rest of the steps.

Opt, next, for "Install zip from SD card" and then select "Choose zip from SD card". Choose the cm-10.2-20130814-NIGHTLY-d2att.zip file by tapping "Power" and then confirm. The update tool is soon going to go through a flashing phase that will end in a couple of minutes.
After the CM10.2 package is on your Samsung I747, install the Google Apps one by retracing the steps that flashed the first one. You will then have to reboot the handset for this guide to end. Before that, though, you have to go to Go Back.
There is the Recovery Menu that contains the restarting option which you'll have to choose. Select the option labelled "Restart" and you'll be done with the tutorial.