Install CyanogenMod 10.1 Jelly Bean 4.2.2 Firmware on Galaxy Note 2 N7100
Are you going to update your Galaxy Note 2 N7100 to Android 4.2.2 Jelly Bean soon and you have no clue how that works? The answer to your ultimate dream can be found in this tutorial. Every step along the way will bring you closer to the advantages of this update done with firmware known as CyanogenMod 10.1.
To know what you are up against after the tool is on your smartphone, we will give you some of the pros we mentioned: great user experience overall, better performance, a more stable handset, more safety while using the device and so on; not to mention that you are going to come across many possibilities to customize your smartphone if you don't like something about it.
Requirements
It is always recommended to inform yourself on what requirements apply to your handset before you update it. We made a list and it includes the following: root the Galaxy Note 2 GT-N7100, then charge the battery it incorporates, make sure you turn off the phone's and your laptop's security software, turn on USB debugging (by going to the handset's Settings, selecting Applications, opting for Development and choosing USB debugging afterwards) and turn the content on your device into a backup or several (but never use Samsung KIES to do this).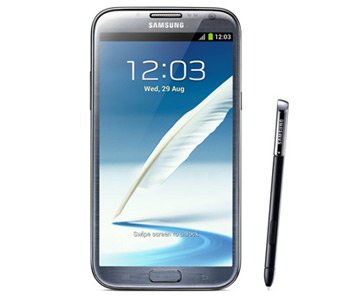 Now we can turn our focus on the steps that bring the CyanogenMod 10.1 with the newest Android 4.2.2 Jelly Bean on the phone you own. Be careful to respect all the guidelines we prepared; miss one and the whole guide will become worthless.
How to flash CM10.1 on N7100
Your laptop needs to be turned off before you download CM10.1 Jelly Bean 4.2.2 Package (filename: cm-10.1-20130616-NIGHTLY-n7100.zip) and Gapps package on it. After your device has these zip files on its desktop, you will be left to do the following: plug the Galaxy Note 2 N7100 to the PC you have by using the USB cord belonging to the phone.
The two packages will need to be transferred to the SD card root of the handset, then you will be prompted to do as follows: unplug the smartphone from the comp and then power the former off.
To make your handset reach Download Mode, you will have to do as follows: press and hold, at the same time, Volume Up, Home and Power.
After you are ready with this task, you need to continue with others: choose Install zip from SD card, opt for the firmware tool and wait as the latter starts its flashing process.
Install the Google Apps Package the same way you did for the CyanogenMod 10.1 Jelly Bean 4.2.2 archive. Now be sure to choose Reboot system now; once that is operated, the Note 2 GT-N7100 shall begin to reboot in Normal Mode.
NOTICE: If you are unsure of the fact that you just updated your smartphone, you can always verify like this: go to Settings, then tap on About Phone and choose Firmware Version. This should clear the matter for you.
In case the Galaxy Note 2 N7100 does not seem like displaying its home screen after you're ready with the tutorial, you have to take the battery out of the device, put it inside it and then wait. We recommend the same steps for when the handset refuses to boot up.