How to Install KitKat 4.4.2 XXU1ANG3 on Galaxy S4 Value Edition GT-I9515
Galaxy S4 Value Edition GT-I9515 is a smartphone which came out not too long ago. It's a very easy device to update. If you want to gain access to a batch of great new stuff, you need the help of dedicated firmware. Watch this space for more info!
The update of your handset requires the installation of a special kind of tool. Which is only suitable for the Galaxy S4 GT-I9515. Here it is: Android 4.4.2 XXU1ANG3. This firmware came out this month for the following region: Germany (O2). As advised, don't flash this tool on a different device; you'll break it.
The benefits of this official firmware
If you want access to may novelties, you should know what they are. The update delivers new features for your smartphone. If you wish for a more customized device, the new firmware brings various tweaks to do so. New apps can also be enjoyed after you're done with the upgrade. The goodies include battery tweaks, too. The CPU that comes inside the phone will be able to move at much faster speeds.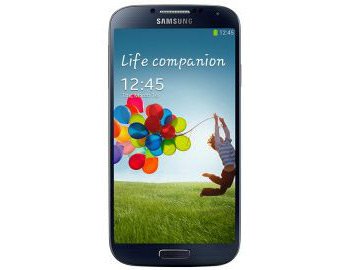 Today's update can be done even if no stock ROM is on your phone. But, if you choose to upgrade the device with a different method, you can do it via OTA. This, however, requires a stock ROM. The Android 4.4.2 XXU1ANG3 has a deactivated KIES logo, so Samsung's KIES software can't be used as an update method.
Upgrading a rooted Galaxy S4 Value Edition GT-I9515 has to be done after you know what this entails. The update will erase the phone's system partition and revoke its system partition. The process won't delete internal and external SD cards or data of importance.
Prerequisites
A set of important requirements will happen next. Here you go:
create backups so that the data of importance inside the phone is saved;
create a full NANDroid backup;
the notebook has to sport Windows;
your handset should have its USB Debugging enabled now;
a fully charged Samsung I9515 needs to be used for our tutorial;
the notebook must have its security tools turned off;
the smartphone must also have its security solutions disabled;
download and flash, on the notebook, USB drivers that fit your handset.
Step by step instructions
The Galaxy S4 I9515 is ready to begin the upgrade. That will happen on a successful note if you consider some necessary steps.
The one to perform now: download Odin v3.09 from this page and the Android 4.4.2 KitKat XXU1ANG3 official firmware (the version which works for your region). The packages that are now on your device need to be extracted.
Use, for this part, WinRar, WinZip or 7Zip. Your notebook must have the following file launched on it: Odin v3.09.exe.
Enter, via some steps, the phone in Download Mode. These steps are as follows: simultaneously press and hold Home, Power and Volume Down and, when a boot message appears, let go and instead press Volume Up.
The handset and your notebook should be connected to one another. Plug them by using the smartphone's USB cord.
Now wait until the Odin has a blue sign to reveal. If it has, you should add the firmware file to AP / PDA. If you have done so, continue with this action: check Auto Reboot and uncheck Re-partition. A third box goes by the name of F. Reset Time. This one has to be checked, as well.
You can start the update for the next step. To do this, a certain option must be tapped. Here it is: "Start". The upgrade should require no more than 10-15 minutes.
But if it does, a word of advice: make sure you repeat the steps. After you do that and the update's over, the phone will have a "Pass" message in a green background to show you.
Once you see it, you should allow your phone some time to restart. Once it has done that, you will be asked to do the following: unplug the USB cord.

To disconnect your handset from your notebook, the following should be done: remove that cord. Your Galaxy S4 Value Edition GT-I9515 is now very close to enjoying the update goodies.
For this to happen, you should tap 2 options. The first of them is called Settings; the second one is named About Phone.
After tapping each of them, you'll have enough time to test the novelties out. If you should want to restore the previous ROM, the upgrade will be revoked. If you don't mind, here's what will help: the NANDroid backup file.
A comment section can be found under this post. Use it in case you have problems to report or questions to ask!