Install Project Cold Fusion ROM for LG Nexus 4 E960
If you are interested in how the smartphone market has to offer that's of any good, then you can try LG's Nexus 4 E960. This smartphone left users with great things to say about it. Even developers seemed to like it a lot, especially since one of them created a custom ROM called Project Cold Fusion.
This tool comes with all kinds of neat features as far as we could see in the tests we conducted a couple of days ago. So, if what we said sparked your interest, you can try this custom ROM yourselves via our tutorial on how to install it on your very own LG Nexus 4 E960.
Requirements
Don't start it just yet, though. Our guide is also made of crucial requirements that must be followed as strictly as the steps in the actual tutorial. So, without further ado, here's what you need to take into account: perform a full backup that will contain all important data on your handset, download two files which are (also called pcf_mako_003_12-20-2012.zip) and (the file is called gapps-jb-20121212-signed.zip) to your laptop, use a phone that is installed with CWM Recovery, see if its battery is fully charged and whether or not the model features an unlocked bootloader.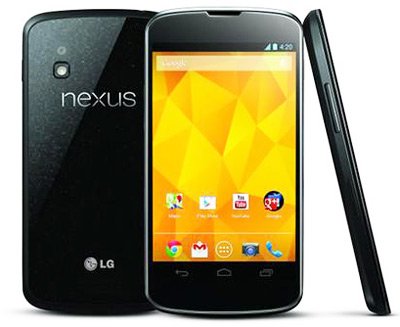 That's it for the pre-requisites part of our guide. Now on to the steps needed to get the Project Cold Fusion installed on the Nexus 4 E960.
Important instructions
Our method commences with the first step, which needs you to move the two packages we told you to download in the requirements to phone's internal memory card. Then you have to do the following: turn your LG Nexus 4 off and restart it in the Recovery Mode. You must use the Volume Up, Volume Down and Power buttons pressed for about 5 seconds; now select the option called Recovery by using Volume and click on Power.
[sc name="banner-jos"]The second step needs you to perform a NANDroid backup with the stock ROM by opting for Backup and Restore and choosing Backup once again. What you have to do next is clean the data by choosing Factory Reset/Wipe Data, tapping on Yes, then opting for Wipe Cache Partition and clicking Yes once again; finally: choose Advanced, then select the option called Wipe Dalvik Cache and tap on Yes.
For the third step you need to choose the installation of the archive using the phone's SD card, then opt for Choose ZIP from SD card and choose the Project Cold Fusion ROM; tap Yes when you reach that part and then do again what you just did for this step. That is going to install the Google Apps pack.
Step number 4: choose Go Back and opt for restarting the entire system. Now wait for a few minutes.
Step 5: reboot the LG Nexus 4 E960 which will now boast the Project Cold Fusion ROM.