How to Flash KitKat 4.4.2 XXUGNF6 on Galaxy S4 GT-I9505 (Snapdragon)
Here's a guide that is recommended for your Galaxy S4 (Snapdragon) GT-I9505. In it we discuss the upgrade tool we want to use for your device. This post also contains the steps that will make sure the procedure happens successfully on it!
The Galaxy S4 GT-I9505 should be updated to the most recent Android version. If your handset already sports Android 4.4.2 KitKat, the firmware that'll bring it up-to-date is this is labelled XXUGNF6. It was launched for Austria this month. The model you have to use with our guide is the one we already recommended. Your smartphone has to use this carrier: 3 Hutchison.
After you make sure you're installing the firmware on the right phone model, let's see what makes an upgrade so great. First of all, your phone's about to receive these goodies: new features. You can also make the most out of the following: new apps. If the battery's been acting poorly, the firmware will make it last many more hours.
The benefits of this official firmware
The handset can be personalized via the tweaks that come with an update. If the phone's processor hasn't been functioning well, you'll notice that it will move faster. That's also thanks to the upgrade you're about to experience. The smartphone won't get bloatware. It will also not deal with security problems.
If you want to use a different method to update the handset, you can use Samsung's KIES software. You have this option thanks to the firmware's KIES logo, which is turned on by default. In case this is the option you settle upon, make sure to have a Samsung GT-I9505 that features stock ROM.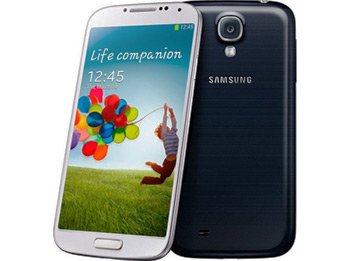 In case this ROM doesn't exist on your phone, our guide can be used instead.
When you have a phone sporting root access and you want to upgrade it, some parts of it will be damaged. The update will cause the system partition's deletion. Your handset will also lose its root access. It won't, however, end up with its data erased or its internal / external SD cards damaged.
Prerequisites
If you feel ready for this procedure, then begin by doing the following:
go to this page and install, from it, USB drivers for the phone on your personal notebook;
then turn off the handset's security programs;
after that disable the security programs on your notebook;
your phone's USB Debugging should be turned on;
Windows should be the only OS version installed on your notebook;
keep the data on your smartphone safe from security issues by performing a backup;
create a full NANDroid backup as instructed in these steps;
your Galaxy S4 GT-I9505 (Snapdragon) must have a fully charged battery.
Step by step instructions
You have to start the upgrade with a couple of downloads.
The first package to land on your notebook must be the Android 4.4.2 KitKat XXUGNF6 official firmware for Austria (3 Hutchison). The second package to be downloaded on the same device should be this one: Odin v3.09.
As soon as your notebook has each of them on it, unzip them. This is where 7Zip or WinRar come in. Use one of them, then launch this file on the notebook: Odin v3.09.exe.
Here is what comes next: start your phone in Download Mode. This requires the following actions: press and hold, at the same time, Home, Power and Volume Down. As soon as you have a boot message appearing on the display, press Volume Up.
You will have to plug your phone to the notebook. The handset's USB cable is the most appropriate tool to create a connection between them.
If you see a blue sign displayed by Odin, the devices are connected to one another. Go on then and add the firmware file to AP / PDA. Auto Reboot and F. Reset Time are the two boxes you have to turn on afterwards.
After you uncheck Re-partition, you must allow the new firmware to be installed on your handset. Do this by tapping "Start". Once you're done, let the flashing take its course.
The official firmware will take no more than 14 minutes to be done. Redo the actions if you see that nothing's going on or if you have to wait too much.

A message saying "Pass" should come up on the screen. This message will then be followed by the phone rebooting.
Remove the USB cable from the devices to unplug them, then tap Settings. Now tap About Phone and start playing with the update's novelties.
If you don't want the upgrade anymore, use the NANDroid backup file. This will retrieve the old ROM on your GT-I9505.
We suggest using the comment field below if you have problems during the update.