Install L720VPUAMF9 Jelly Bean 4.2.2 OTA Firmware on Galaxy S4 SPH-L720
It didn't take too long until we finally stumbled across a tool good enough to update Sprint Galaxy S4 SPH-L720 to Android 4.2.2 Jelly Bean. The firmware we recently found is L720VPUAMF9 OTA and it comes courtesy of Sprint themselves. As such, it's totally official.
This OTA firmware is official for a reason: its possibilities extend to virtually no bugs, lots of features that can offer an exciting user experience, ways to solve all sorts of security issues that may arise on your smartphone in the future, performance upgrades and much more where these options came from.
For the safety of your own device, we recommend you use our guide only on the Samsung Galaxy S4 L720. If you do, you shouldn't blame us for your damaged phone.
Requirements
Another thing you should consider before you start to update your handset is this: download the Jelly Bean 4.2.2 L720VPUAMF9 firmware on your laptop, install USB drivers for the Galaxy S4 SPH-L720 on your notebook, fully charge the battery this model ships with, use a laptop that runs Windows as its operating system, make backups via our instructions and enable USB Debugging on the handset.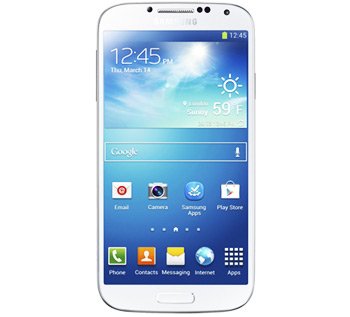 Instructions
After the pre-requisites above have been performed the way we discussed them, you should start the tutorial.
And the first thing to operate is as follows: plug the smartphone to your comp with the former's USB cable and then wait a bit until you proceed to the next task. After you've downloaded the file we mentioned in our pre-requisites, you need to move it from the PC to the smartphone's SD card root and then unplug it from the notebook.
Power the Galaxy S4 L720 off after you complete the previous tasks and then enter it in Recovery Mode; the actions to perform for reaching this mode are the following: press and hold Volume Up, Home and Power at the same time, wait for the display to flash and then let go of the three keys.
The second you are in the Recovery Mode, stay there and do the following:
– opt for Install zip from SD card;
– select Choose zip from SD card.
After you select these options, you need to also opt for the firmware's .zip file with Power and confirm the flashing of it on your handset next. Now have patience until the file is installed on the Galaxy S4 and then make sure you return to the device's Recovery Menu.

After you are in that place, you have to choose the system restarting option and wait for the smartphone to show you the L720VPUAMF9 Android 4.2.2 OTA Firmware.
The latter is going to appear on your SPH-L720 after a couple of minutes, so don't despair if you don't see it in a few seconds of waiting. Also, the firmware will be in the handset's "About phone" section, which is available if you access Settings.
You shouldn't have to experience serious problems during the tutorial. But if you do, don't hesitate to tell us about them and we will help any way we can!