Nokia to release rivaling phablet to Galaxy Note 3 in June
Nokia is going to release a phablet that would compete with Samsung's Galaxy Note 3 this coming June.
The name of the upcoming Nokia gadget has not yet surfaced. However, before someone who is working at Nokia announced that something new would arrive soon, rumors had been flying here and there about a code name for this gadget: Juggernaut. According to the source we mentioned, the phablet will have a touchscreen of more than 5 inches. Which is something new for the Finish manufacturer, considering the fact that the phones they've created had display that were limited to 4.5 inches and a resolution of 1,280 x 768 pixels. Rivals such as Samsung, HTC and others manufactured screens with over 4.7 inches.
But all that is in the past for Nokia. The manufacturer is set on offering so much more in terms of screen estate with their rumored phablet, which will compete directly with Samsung's Galaxy Note 3.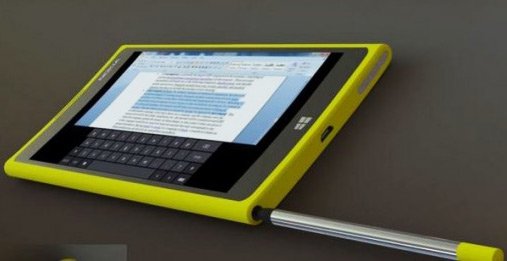 The operating system of the phone will be, according to the said source cited by Financial Times, the same Windows Phone. The camera will be a 41MP model packing PureView. In the hardware department, the gadget is said to offer excellent power and a stylus sporting various sensitivity levels to choose from.
[sc name="banner-jos"]
Microsoft wishes to launch an update for Windows Phone and they will call it General Distribution Release. GDR3 will be great for handsets that sport over 5 inches in display estate, since it will support 1080p resolution. This is probably why the Finish manufacturer decided to use this new update on their upcoming phablet.
The new Nokia phablet could be launched in July. As we wait for more info on it, it should be said that Nokia wants to also release a cheaper price for their Nokia Lumia 920 which will be available with improved specifications and a more compact + lighter body than now. Since BUILD will take place in June, Nokia is expected to unveil their latest device together with three fresh models during this event.