How to Overclock the CPU speed of Samsung Galaxy Note 2 SGH-i317
Galaxy Note 2 SGH-i317 from AT&T is one of the many smartphones which may deliver slower CPU speed than usual. Which is good enough of a reason to overclock this phablet.
However, you must abide by this general rule: increase the processor's frequency by 10-20 percents; not more than that, because your gadget has every chance of losing battery life faster than usual.
You will notice, soon after you have an overclocked handset, that the warranty is not on it. This is where the following solution should be applied: upgrade the device to official Android firmware (make sure it comes from either AT&T or Samsung themselves) or downgrade the gadget to an official Jelly Bean operating system version.
Requirements
The tutorial is meant for people who love to watch a favorite movie in HD, do several things at the same time, play games in 3D and so on.
For this, your Galaxy Note 2 has to be rooted first; it also needs to have CWM Recovery or TWRP. The phablet's battery has to be fully charged and you should create backups using our instructions (a full NANDroid backup is also useful).
Other requirements: turn on USB Debugging (something that should be performed in this order: launch Settings on the Galaxy Note 2 i317, then open Applications, tap Development and opt for the USB Debugging), turn off the software which protects your notebook and your device from online threats and make sure your laptop comes with Windows.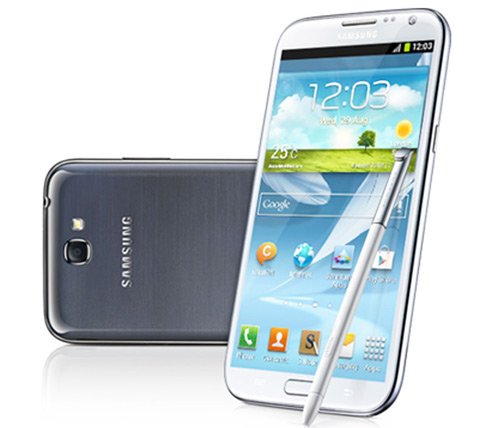 Also, keep the gadget's USB cord next to you from now on.
How to flash a custom kernel
From now onward you will need to perform some steps that are required to flash a custom kernel on your device.
from online, then have it saved on your notebook's desktop. Leave the package as it is, meaning: do not extract its files.
Then take the file you just downloaded and move it to the Galaxy Note 2 after the phablet is plugged to your PC. The file having just been transferred to a new home, you need to disconnect the device from the notebook and power the I317 off.
Reboot your gadget in Recovery Mode now by pressing Volume Up, Home and Power simultaneously, then stay in Recovery and opt for Factory Reset/Wipe Data; then choose Wipe Cache Partition.
Last but not least: select Wipe Dalvik Cache and go back to the Recovery where you should opt for Install zip from SD card and afterwards for Choose zip from SD card.
Now select the kernel archive. Have it flashed on the phone, wait for the process to end and then go back to the main menu of the Recovery. There, do as follows: opt for the phablet's restarting option and learn how to overclock the device in the following paragraph.
Overclocking guide for the phablet's processor
Start the actual tutorial by going to Google Play. Download, from there, one of these apps: or .
[sc name="banner-jos"]Flash the one you chose on the Galaxy SGH-i317 and then run it. After some useful instructions come on the touchscreen, follow them. They will increase and also adjust the frequency of your phablet's processor.
For the next part you need to not choose Save on boot; instead, just close the program. The power that your gadget's processor will deliver starting from now is guaranteed to leave you very impressed.
If you feel like you also want to customize the operating system of the phablet, you should look for custom ROMs and use them after you've downloaded them on the Samsung Galaxy Note 2.