How to Root Galaxy Mega 5.8 GT-I9158
Try your hand at rooting Galaxy Mega 5.8 GT-I9158. This task is simple; a couple of steps will do it for you. Be sure they're followed accordingly and in no time at all your handset will receive plenty of improvement!
After a quick look at SRSRoot, you'll be ready to flash it on your phone. That's because this is the app without which the handset cannot experience root access.
The app we just referred to is one that doesn't need difficult steps to install. This tool comes on your smartphone for free; its existence on the Samsung Galaxy Mega 5.8 I9158 means many goodies. They will arrive shortly; in case you wish to see the root access gone, this app will be of assistance. The freeware has no real preference when it comes to the gadget it's used on; as such, you can flash it on various devices without worries.
The benefits of this procedure
After the app's correctly flashed, the phone will still enjoy its Android 4.2.2 JB. The SRSRoot works with every single one of the Android models ever released. The smartphone will have zero bloatware but plenty of custom ROMs. Using this tool on your handset means access to a faster processor. The app isn't going to make you worry about security problems. Instead of doing that, it'll deliver these: new features. Battery-wise, you'll notice that the phone lasts more.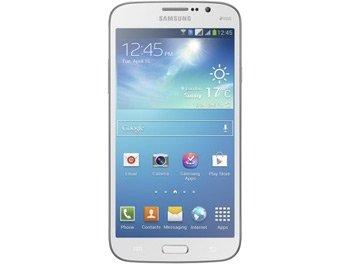 Root-only apps will be offered, too; so will admin / superuser permission and customization options. The name of the Build ID we rooted the phone with is JDQ39.I9158ZMUAMG4. One more thing: the SRSRoot is powered by an SRS Server.
If the rooting of your phone leaves it without a warranty, you should apply a tutorial to grab it back; there are many online.
Ever considered upgrading the Galaxy Mega 5.8 GT-I9158? If you have, you can do it anytime you want; but prepare for cons. They will consiste of a deleted system partition and a revoked root access. Now for some good news: the smartphone's data will not be sacrificed; neither will the device's internal and external SD cards.
Prerequisites
The road towards a rooting is paved with steps. But first, it's paved with these requirements:
USB drivers are something you need to download on your laptop from this particular location;
install those next on the same product as before;
the handset's USB Debugging option has to be activated;
a series of regular backups should be made to protect everything of value on your Samsung I9158;
after that, make sure a full NANDroid backup is also created;
while performing the rooting, your laptop's security programs have to be deactivated;
the security programs on your handset need disabling, too;
Windows is the only OS your laptop must contain;
the handset's battery must be charged fully.
Step by step instructions
We are officially at the stage where you can enter your phone in the rooting phase. Perform the next set of steps to get there!
This is how to tackle the first step: download, from this page and on your laptop, the SRSRoot. The link you'll gain access to contains a download button; your task is to tap it.
Once the download's finished, flash the app. After that it also over, the freeware has to be launched on the laptop. Menu and after that Settings will need to be tapped.
Unknown Sources will appear under the Settings option; go to it and turn it on. This is also a good time to enable USB Debugging; don't do it if you've already activated it.
Instead, be sure to use the handset's USB cord for this next step. Your handset and laptop will have to enter a connection with this cable. After they're plugged between each other, you should pay attention to this step telling you to do the following: begin the rooting.
Start this important procedure by clicking on Root Device (All Methods). While the rooting is taking place, you're free to do something else.

The end of the process will in sight after about 13 minutes; if 15 minutes are done and you don't see any change, you can perform all of the steps once again. But if you don't face issues, your smartphone can be restarted.
In order to look at a rebooted device, tap Reboot System Now. Then wait. After you're facing a rebooted Galaxy Mega 5.8 GT-I9158, you should take to the improvements we detailed above.
Give them a quick try. If you don't want them anymore, unroot the smartphone; the usual SRSRoot will do wonders.
Rooting your phone may cause you headache or frustration. That's why we recommend using the comment box below if such a situation appears!