How to Root Google Nexus S 4G
Google Nexus S 4G (Samsung SPH-D720) was missing something. That something is a rooting. Once your phone receives this very necessary root access, you will have a great device on your hands. The procedure and how to do it are described in detail below.
When a smartphone has just received root access, new vistas will become available for you and your device. SRSRoot software is the tool you have to install on your Galaxy Nexus S 4G. By flashing it there, you are able to enjoy your phone even more than you're doing now. It doesn't matter that the handset sports an Android 2.3.4 OS version. The tool we are using is fully compatible with it (and with many others)! As such, it won't get erased from the smartphone.
The novelties
Today's Build ID is GRJ22. If you want, you can always use another Build ID for your device. The SRSRoot method is available for many phone brands. And it's fully powered by SRS Server. If you ever want to unroot the phone, the SRSRoot software is the way to go, too. When you're done with the rooting, you will have superuser and admin permission.
Let's not forget the goodies which will arrive at the end of today's procedure. After you complete the rooting, your smartphone will benefit from many novelties. Its 1 GHz Cortex-A8 CPU will move faster and you'll be able to get root-only apps for your device. The smartphone will also receive new features and many customization options. The battery will be improved, too. Custom ROMs will also land on your handset if you want to use them. Other tools may cost you money, but this one is completely free of charge.
For this guide, make sure you're using only the Samsung Galaxy Nexus S SPH-D720. Unfortunately, once the latter receives root access you will lose its warranty. Moreover, if you want a new OS and you perform an update for it, your phone's root access will be erased; as will its system partition. Fortunately, the handset's internal and external SD cards will not be affected. Neither will the data stored on it.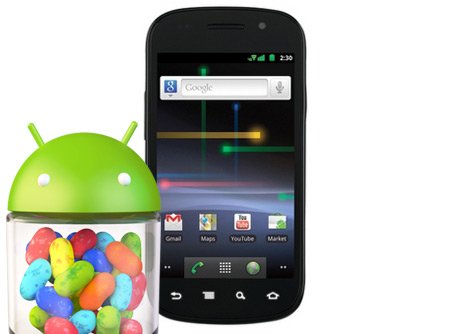 Prerequisites
You're now very close to having this tool on your computer. Get ready for it by applying these pre-requisites:
USB drivers must be downloaded on your notebook from this particular place;
the Google Nexus S 4G must go through the creation of a backup or more;
you should be sure to also perform a full NANDroid backup;
your smartphone's battery unit needs to go through a recharge;
the notebook you're using for today's guide needs to have Windows;
turn off the handset's security programs now;
turn off the notebook's security software, too;
activate, on the smartphone, USB Debugging next.
Step by step instructions
If the smartphone has all of the above, you can install the new software on it.
But first, find the SRSRoot tool to download on your notebook. The software is available here. When you open that page, you'll notice a download button.
Tap it. The flashing of the rooting tool is going to begin now. Be sure to do this next: open this software on the notebook.
Your handset has an Unknown Sources option. It's located under Settings. You need to tap this option and then wait a bit. The next thing on the list: in case you haven't already, tap USB Debugging on the smartphone.
Now go to the latter's USB cord and use it to establish a connection between this device and your notebook. The plugging is going to be done in a couple of minutes.
Continue with this: tap Root Device (All Methods). If you've tapped this option, give the rooting some space because it will start shortly.
[sc name="banner-jos"]For about 10 minutes, your phone will go through the installation of the rooting tool. When it's done, your Google Nexus S 4G will have to be restarted.
Tap the rebooting option on the handset, then wait again. Once your phone's restarted, have a try at the novelties we presented in the beginning of our tutorial.
Experience them one by one. Then, if you miss the previous feel of your device before it was rooted, you can unroot the smartphone.
For questions, you can use the comment field which is under this post!