How to Root Galaxy Note 3 SM-N900 using One Click CF-Auto Root
After it gets rooted, your Galaxy Note 3 SM-N900 will work wonders. You will get to do all sorts of things with your device, including improve its battery life. But more on that in the upcoming guide!
When a smartphone is rooted, the way it works, the features it can enjoy and so on will leave you very impressed. That's because root access has to do with many tweaks and options, just to name a few. But to get all of that and more, you have to use the correct phone model, which in our case is the Galaxy Note 3 SM-N900. You will end up with a bricked smartphone if it's not this specific variant.
One Click CF-Auto Root comes from Chainfire. After it lands on your device, the latter will let you install various custom ROMs and open system files. That's just the beginning. You will also enjoy new ways to customize the phone and root-only apps. New features and zero bloatware are also things to look forward to.
Once your handset receives root access, the device's warranty will no longer be available. Thankfully, you can always restore it. To get it back on your phone, we suggest updating the Samsung SM-N900 to official firmware.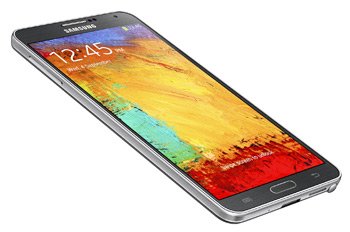 Prerequisites
As far as pre-requisites go, you should:
the phone needs to have a fully charged battery;
use a Galaxy N900 which is carrier and factory unlocked;
assure the safety of your phone's data by making a backup;
USB Debugging needs to be enabled on your handset, so do that by opening Settings, tapping About Phone, clicking on Build Number, wait for "You are now a Developer" to come up, then go to Settings and tap Developer Options to enable the USB Debugging option);
install, on your laptop, USB drivers that are suitable for your smartphone.
Step by step instructions
You will have to start the rooting with this task: download Odin v3.09 from this page and CF-Auto-Root-ha3g-ha3gxx-smn900.zip on your laptop.
If done with this first step, you have to unzip them with WinRar, then wait for Odin v3.09.exe to appear. Wait once more, this time until the following file pops up: CF-Auto-Root-ha3g-ha3gxx-smn900.tar.md5.
Turn the smartphone off to boot it in Download Mode next. To enter that mode, you should do as follows: press and hold Volume Down, Home and Power. An Android logo logo will come up; then a warning message will pop up. Press Volume Up to finish this step.
The Odin v3.09.exe that was unzipped earlier needs to function as Admin on your laptop. When it does, you can plug the handset to your laptop; the phone's USB cable is the tool which will establish the connection.
The Odin is going to look for the phone in a bit. Wait for it to find it. It will happen when "Added!!" and a blue ID:COM box with a COM port number are displayed on the screen. We recommend trying one of these methods if the connection isn't successful: install the USB drivers once again or make sure you use a different USB port.
Tap AP now. When done, we suggest opting for the CF-Auto-Root-ha3g-ha3gxx-smn900.tar.md5. Now check the following two boxes: Auto Reboot and F. Reset Time.
Once you are done with this, commence the flashing of the rooting file like this: click on the option called "Start". If you see that your handset automatically reboots, you will have to wait for it to show up with this message: "Pass".
It's now OK to end the guide with this step: unplug the Samsung SM-N900 from your notebook. To disconnect the two, you only have to take the USB cord out and you're done.

When there's no cord to attach the two together, you can launch the rooting tool. But if you don't know if the rooting did happen, there's one simple way to find out.
Go and download Root Checker from Google Play Store; this app is free of charge. Then go ahead and check the state of your smartphone with it. If the device is really rooted, then all there is to it is this: discover all the endless possibilities of a rooted Galaxy Note 3 SM-N900.
This procedure may overcome you with problems. If you're in trouble, you can ask us anything in the comment box below.