How to Root Galaxy Tab 3 7.0 SM-T215
If you're after a rooting method to apply on Galaxy Tab 3 7.0 SM-T215, SRSRoot is something you should definitely try. The app your tablet will soon experience has many goodies to its name. All of them will improve the gadget in their own special way. Should that sound grand, wait no more and just start our tutorial!
The SRSRoot is a dedicated app. Its creator made it possible to install this app on many different gadgets. If you want to have it on your own device, you can get it for free. And, should you ever consider unrooting the tablet, this app is at your service.
The tablet came out last year. Its many specs already make it one of the most wanted gadgets. But with the new app in tow, the device's dual-core 1.2 GHz Cortex-A9 CPU will perform so much faster. The rooting tool will need a Build ID; here's our own pick: JDQ39.T215XXUAMH8. You, however, have the opportunity to select another Build ID. Android 4.2.2 Jelly Bean is currently used by the tablet; if you wish to keep this version, the SRSRoot will allow you to do so.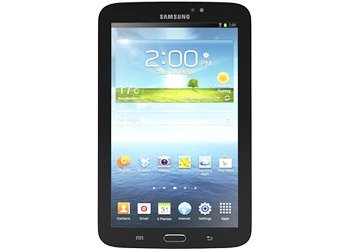 The benefits of this procedure
A rooting will let you use plenty of new features. This app, which is powered by an SRS Server, comes with many root-only apps as well as customization and battery options. There are no unnecessary programs to expect from the rooting app. The procedure will also let you enjoy custom ROMs. Last but not least for your tablet: admin and superuser permission. The new app will protect the device against security damage.
The tablet won't get in major trouble if it's rooted. But it will experience a revoked warranty. This will certainly return to your device if you follow a guide. If the Samsung Galaxy Tab 3 7.0 SM-T215 has root access and you upgrade it, some damage will be done. Particularly to the tablet's root access and system partition. The device's internal / external SD cards, data and other important stuff will stay away from damage.
Prerequisites
Your tablet's rooting cannot debut if you don't perform a bunch of pre-requisites:
there are some USB drivers fit for the tablet which must be downloaded on the laptop from this online address;
the tablet's battery requires a recharge if its charge levels are low;
in order to avoid losing data after the rooting, perform a set of backups;
the tablet should go through a full NANDroid backup as well;
the laptop's OS version needs to be Windows;
on your laptop, make sure no security program is turned on while the rooting's happening;
turn off the security programs running on the Galaxy Tab 3 7.0 SM-T215;
USB Debugging must be enabled on the tablet.
Step by step instructions
You can proceed, next, to the steps that'll secure a rooted gadget.
You are asked to do this for step one: go over here. After you launch the page we indicated, look for a download button there. Upon seeing it, click on it and the SRSRoot app will be downloaded on your laptop.
Now that the latter contains this special rooting tool, you should have the app flashed on it, then launched there.
Unknown Sources is an option which is part of your tablet. As soon as the application is open on the laptop, you have to click on this option.
To find the option without problems, here's what options need activated: Menu and Settings. To get to Unknown Sources, look under the previous option you enabled.
You need to turn on a fourth option; you're already familiar with its name, which is this: USB Debugging. Tap it if you haven't yet done so. Now provide, with the tablet's USB cord, a connection between the Samsung Galaxy Tab 3 7.0 SM-T215 and laptop. Once the plugging's forged, prepare for a different step.
This time around, you'll need to find Root Device (All Methods). Once you have it in front of your eyes, it's best that you tap it. The option you just enabled will make sure that your tablet goes through the rooting state.
[sc name="banner-jos"]This whole process won't take more than 10-15 minutes. You may, however, experience issues in this stage. If you do, there's no other option than to repeat our steps.
The tablet once done with the rooting process, it'll need to restart. Help your device reboot by enabling this: Reboot System Now. You shouldn't have to wait long to see the gadget restart.
After doing that, the Galaxy Tab 3 7.0 SM-T215 can reveal its novelties at once. Give them one or several tries, then decide if the root access is worth it all. If it isn't, you have the SRSRoot to revoke the device's root access.
The guide we presented today has a comment section. This box's purpose is to receive your questions should issues happen with the rooting.