Update Galaxy Express I8730 to XWAMC4 Jelly Bean 4.1.2 Official Firmware
Samsung Galaxy Express I8730 is currently finding its way in the world of updated smartphones. This guide is planning on letting you discover how to correctly feature Android 4.1.2. And it's all on the shoulders of official firmware known as Jellybean XWAMC4.
If you consider grabbing this update for your handset, you will find that the firmware offers plenty of new features along with many improvements; the most important ones: a Battery mode and no more bugs. The Battery mode will make sure the battery of the Express GT-I8730 has longer life. So, while waiting for Samsung to appear with the Android 4.2.2 Jelly Bean version, you should give our tutorial a try and enjoy the many opportunities offered via the XWAMC4.
Requirements
Pre-requisites should now be listed here: charge the battery of the smartphone until the icon shows 100% charged, turn on USB debugging, install USB Drivers that are fit for this model and create a backup. Find, below, some steps that will lead you on the path of a successful updating process.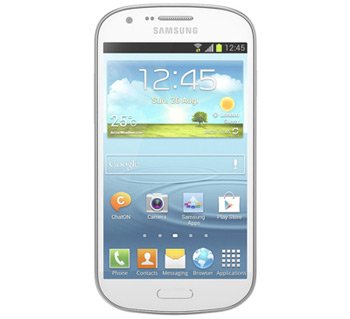 Important instructions
Start the guide with our very first step one: download Jelly Bean 4.1.2 XWAMC4 Firmware archive and Odin tool on your laptop. After you've installed them on the device, you should go to the Odin tool and launch it. After that's open, you will have to boot the smartphone into Download Mode. The recipe for this kind of procedure is not at all complicated: just power the handset off, then press and simultaneously hold Home and Volume Down while powering the Express I8730 on; the logo of Android should appear on the touchscreen of the smartphone, meaning that you have to press Volume Up.
Once the Download Mode is achieved, the second step will pop in and tell you to do the following: plug the Express I8730 to your laptop by using the former's USB cord as aid. Now have patience until an ID:COM box becomes either green or yellow. If that happens, you will know that the devices had a successful connecting session and you will be able to move on to the rest of this tutorial.
For step three you are supposed to perform these tasks: find and click on PDA in Odin. This is going to open the .tar file. Which translates into this: the possibility to extract the Firmware archive.

Step number four will ask you to click Start. The firmware update is now going to happen. This will need about five minutes to complete, then you will have to wait and see if the phone reboots.
When it does reboot, your Galaxy Express I8730 will count, among its specs, the Android 4.1.2 Jelly Bean. Go to the Settings option, opt for About Phone and tap on Firmware version; do you see the Jellybean 4.1.2 XWAMC4 there? If you've answered yes, perfect. The smartphone in your hand can now say that it sports a brand new operating system version, like its other siblings.
Running into some sort of problem? Did you experience freezing or something called boot loop sequence? Then remember this tip: power the Galaxy Express I8730 off, then return to the first step and repeat everything from there onward.