Update Samsung Galaxy Note 2 N7100 to Android 4.2.2 PACman Jelly Bean ROM
If you haven't yet come across an easy enough method to update your Samsung Galaxy Note 2 N7100 to Android 4.2.2 PACman Jelly Bean custom ROM, stop all your search and take a look at our tutorial.
It could be what you were looking for. At least that's what we tried to convey with it, namely a way to bring that update to your smartphone without you stressing out all over the place.
Requirements
We don't know if you've done this before with another handset; but the part that should come right now includes something known as requirements. Only after you've read them can we give you the steps that will install the needed update.
Here you go: root your Note 2 GT-N7100 and get a custom recovery image on it, use a phone that comes unlocked from its manufacturer, turn on USB Debugging, install USB drivers on your laptop for this particular model, charge the battery and finish this off by backing up the data on your smartphone.
When you're done, download these files on your comp: PACman custom ROM and Google Apps archive from this page. Everything is now ready for the guide to begin at last.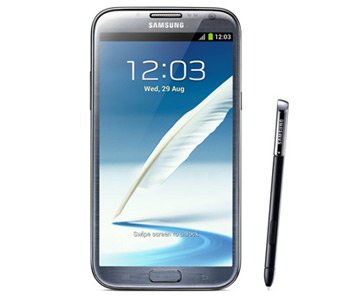 Instructions
The first step to grace us with its presence will need the following: plug the phone to your laptop and then move the both files from our requirements paragraph to the root (located into the phone's memory card).
Switch the handset off.
Step three is going to ask you to unplug the two devices from each other's grasp and enter the handset into Recovery Mode. Which, once done, should be followed by this action: perform a phone's data wipe.
The fourth step sounds in this manner: locate Flash zip from SD card.
Once this option is found, opt for it with Power; now select Choose zip from SD card (for this to happen you need to press Power).
For step number six you have to opt for the new ROM zip file with Power.
Step seven will arrive next and ask you to initiate the installation process to your N7100. Now repeat steps 6 and this one to flash the GApps zip file. Next up: find +++++Go Back.
In step eight you should go to the device's Recovery Menu.
Once there, you have to do what step nine tells you to, which is this: opt for the system restarting.
Some 5 minutes will pass and then the Galaxy Note 2 N7100 will boot into the Jelly Bean 4.2.2 PACman ROMcustom ROM.