Update Galaxy S2 I9100G to Jelly Bean 4.2.2 using SlimBean Build 2 ROM
Galaxy S2 I9100G has long been needing Android 4.2.2 Jelly Bean. Now that we have the appropriate custom to use on this smartphone, we can show you how to use it. Its developer inserted lots of methods to customize the overall performance, as well as ways to deal with security issues.
We will now present to you some of the features on this SlimBean Build 2 ROM: theme engine, different ways of carrier customization (meaning that you can modify the phone's carrier label that's on the lockscreen and the pulldown notification screen), a much better Google Now and screen security.
Be warned of the following problems which may happen: the phone is able to lock its keyboard by mistake and it can show a visual fault; also, call duration in Call Log details (on languages other than English) will not appear the right way.
Requirements
Before proceeding to our tutorial, do the following: root the phone (which must also sport a custom recovery image), make backups using our guides, use a factory unlocked Samsung Galaxy S2 I9100G, charge its battery, see to it that you flash USB Drivers for it on your laptop and turn on USB debugging.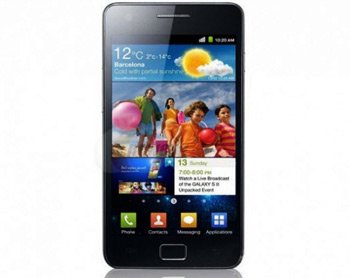 Here is our tutorial.
Instructions
Download Android 4.2.2 SlimBean Build 2 ROM and GApps Pack, from here on your laptop. Now take to the handset's USB cable and be sure to attach it to its owner so that the latter is connected to your comp. Then copy both of the files to the smartphone's memory card root.
Unplug the GT-I9100G from the laptop. After switching the former off, you have to boot it into Recovery Mode by using our well-known method: press + hold, together, Home, Volume Up and Power; let go of these 3 keys after the display of the phone flashes.
Make a NANDroid backup of the ROM that's on your handset right now by opting for Backup&Restore and then pressing Backup.
Go back to the main recovery menu of the Galaxy S2 I9100G to do a full data wipe; which should be performed like this: choose Factory reset/Wipe data, opt for Yes, then wait for the operation to end. When it does that, go back to the main recovery menu.
Opt for Wipe Cache Partition, select Wipe Dalvik Cache and then choose the installation from the memory card.
Select Choose zip from SD card and, when that's over, opt for the SlimBean Build 2 ROM zip file with Power; confirm the installation of the tool, then opt for the GApps archive and confirm its flashing on your phone.
Go back to the main recovery menu.

When there, step 8 will tell you to choose Reboot system now. Your smartphone is now making full use of the Android 4.2.2 Jelly Bean OS.
In case of problems, we included two methods to deal with them. So, should the device show you Status 7 error, you will have to flash a Jelly Bean kernel before you do anything else. Then, if the phone has an infinite boot loop sequence, you need to do a Wipe Cache Partition and a Wipe Dalvik Cache operation a couple of times.
If you want to experience, again, the original ROM of the Galaxy S2 I9100G, do as follows: boot into recovery for step one. For step two: opt for Backup&Restore, then choose the old ROM from a list that will appear on the handset's touchscreen.