How to Update Galaxy S4 Mini GT-I9195 to Android 4.2.2 XXUBNA2
New possibilities for your Galaxy S4 Mini GT-I9195 and they're all accessible via today's update. So prepare for this procedure and don't miss any of our steps!
Owners of the Galaxy S4 Mini based in New Zealand have something new to look forward to. The upgrade that will make it easy to experiment with Android 4.2.2 needs XXUBNA2 firmware to happen. This tool came out last month for Italy and Austria and this month for New Zealand.
Use another guide if your device isn't the Galaxy S4 Mini GT-I9195; in case you use this tutorial for a different model, you will brick it. For the update, you can also use other methods if ours doesn't attract you. Since the New Zealand version of this official firmware has an activated KIES logo, you can upgrade the phone via the KIES software (for which a device running a stock ROM must be used).
The novelties
If you're updating an already rooted smartphone to the Android 4.2.2, you will have to suffer some consequences. The first of them: your device's root access will be revoked. Second con: system partition will be erased. But even with these disadvantages, your device's important data and internal/external SD cards won't be damaged.
And now let's see what goodies the new OS comes with: bug fixes for low battery, a USB debug white-list, a new set of download notifications and better Gallery app. Some of the other novelties: the possibility to long-press the WiFi and Bluetooth icons in Quick Settings to be able to quickly toggle the on/off state and a new set of sounds for wireless charging. The device's Bluetooth audio streaming won't deal with nasty bugs.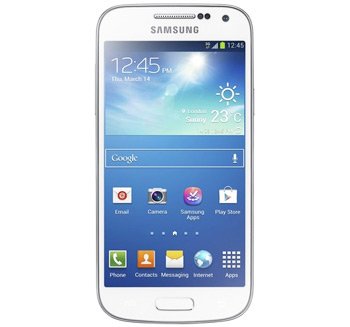 Requirements
These are the prerequisites:
Step by step instructions
A couple of downloads are required for step one.
So go here to get Odin and find the Jelly Bean 4.2.2 XXUBNA2 version (the New Zealand version is ).
You need to download these packages on your notebook, then unzip every one of them with one of these tools: WinRar or 7Zip. Boot your Galaxy S4 Mini I9195 in Download Mode with these instructions: press and hold down Volume Down, Home and Power till a boot screen shows up, then be sure to press Volume Up.
You're now good to go for the next actions: open Odin on the notebook as Admin and plug the handset to the laptop. Generally, this requires the use of the handset's USB cord. When Odin locates the smartphone, "Added!!" and an ID:COM box in yellow will pop up.
When neither of them does, the plugging hasn't worked, so you need to install, again, the USB drivers on the laptop. You can also try using another USB port if the first solution doesn't work.
Once the connection is established, do as follows: tap BL, opt for a file with BL in the name, tap AP, choose a file with AP in the name, tap CP, select a file with CP in its name, tap CSC, opt for a file containing CSC in the name, click on PIT and choose, at the end, a file with an extension featuring .pit.
Coming up next: activate Auto Reboot, Re-partition and F. Reset Time, then tap "Start". The XXUBNA2 will now begin an installation phase, so give it some time. When you see the handset restart and show "Pass" on the screen, you will know that the flashing is over.
When the installation has ended, unplug the Galaxy S4 Mini GT-I9195 from your laptop and discover the new firmware's whereabouts.
[sc name="banner-jos"]Which is easy to do: after you go back to your phone, be sure to tap Settings and then About Phone. The XXUBNA2 is now ready for inspection.
If, after a short introduction to its features you are not content with this new firmware, return to the NANDroid backup file. You had to make it so that you could use it to restore the old ROM if the new one wasn't to your liking. However, using it means that the update will become revoked.
As usual, all questions and comments alike are welcome in our comment section below.