Update Nexus S I9020 to Android 4.2.2 Jelly Bean CM 10.1 Nightly Build
Our presence is needed here to pave the road with good intentions for every owner of Nexus S I9020. Our good intentions are fashioned in the shape of a tutorial on how to update the phone using CyanogenMod 10.1 Nightly Build.
Once this update is on the device, the latter shall get an Android 4.2.2 Jelly Bean operating system. We have to warn you that if you do grab this update with our guide, you may very well grab a few bugs. But they're not harmful enough to scare you.
Requirements
Moving the introduction out of the way, we can go full-speed ahead with the rest of our post. We will first tackle the issue of pre-requisites: root the Nexus S GT-I9020 should it not be already rooted and featured with ClockworkMod Recovery, the device needs to be factory unlocked, USB Debugging has to be turned on, the battery needs to be charged, you have to create backups for all your important data and settings and find the USB Drivers to match the handset.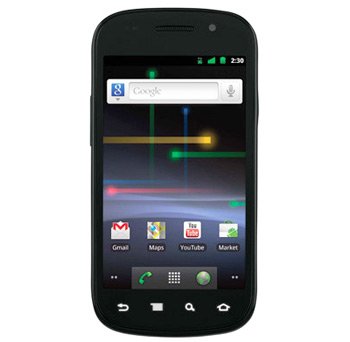 How to update Samsung Nexus S
Coming up next are the steps which must be observed so that the update is installed on the Nexus S I9020 in peace and comfort.
For step one you need to download, on your comp, Android 4.2.2 CM10.1 Nightly Jelly Bean ROM and GApps pack.
When you're ready with that, step two will request the following action to be completed: move the archives to the phone's memory card; but before that you have to plug the handset to your laptop. The Nexus S I9020 should be turned off now.
Step three tells you to select at the same time and to keep pressed the keys labelled Volume Down, Volume up and Power to achieve into Bootloader Mode; then opt for Bootloader once you finish doing what the instructions on the display urge you to.
Go to Recovery, do an operation called "data wipe" and go to Flash zip from SD card.

The fifth step will then ask the following: opt for the option mentioned earlier by pressing Power. An action which needs to be repeated so that you are able to opt, this time around, for Choose zip from SD card. Now you need to choose the Android 4.2.2 ROM zip file by using Power.
Opt for Yes. By doing the latter you will initiate the installation of the update.
Step seven will require you to install the Google Apps zip file in the same manner you installed the Android 4.2.2 ROM in the previous step. The procedure will need some time to finish, then you should opt for Reboot System Now from the phone's recovery menu. The completion of the rebooting will end in your Nexus S I9020 being updated with the latest Jelly Bean version.