Update Samsung Galaxy S4 to Frosty JellyBean S4 v2 custom ROM
Samsung Galaxy S4 is the smartphone we are using for this guide. The topic: best ways to flash Frosty JellyBean S4 v2 custom ROM on it.
For the tutorial to reach a successful point, you will need to check the variant of your smartphone: if it's not the T-Mobile with a Qualcomm quad-core processor, ignore this tutorial. But, if your phone is the one to have this spec and carrier, then by any means go ahead and find out how to install that ROM.
Requirements
Other requirements you should pay attention to: make a backup of the data you think is of utter importance, charge the device's battery till it's full and then follow the instructions you are about to see below.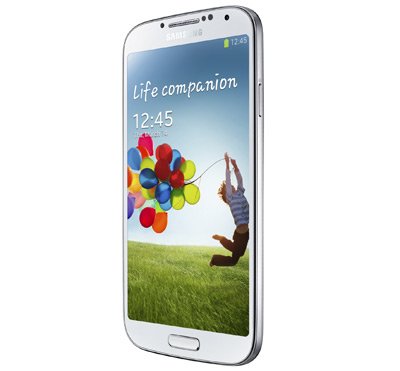 Instructions
Begin by locating the file online (its file name is Frosty Jellybean-S4-5.30.2013-v2.zip). After you spot it, you need to download it on your laptop. Extract the content it arrives with to the same place and then transfer it to the handset's SD card.
When the files are right where we told you to transfer them, you have to power the Galaxy S4 off. Once you send it in that state, you will be asked to unplug it from your notebook and then help it reach Recovery Mode by performing the following: press and simultaneously hold Volume Up, Home and Power.
Stay in the Recovery Menu, because you will have to operate a set of instructions that will make sure the data on your phone is wiped.
So begin with this: opt for Factory reset/Wipe data. To find your way around in the Recovery Mode (if you use ClockworkMod Recovery), you are advised to make use of the Volume button; employ the display if you use the TeamWin Recovery Project instead.
In case you just upgrade from the phone's old ROM, you need to ignore the above and just select Wipe cache partition; now opt for "Yes" to have the action confirmed.
When you are in the Advanced setting, you need to opt for Wipe Dalvik Cache; confirm this, too, by choosing the same "Yes" option. Then, when you are done with that task, you have to go to the main menu in Recovery.
Once you reach that destination, you will be asked to opt for Install zip from SD card. Wait a bit, then select Choose zip from internal SD card.
[sc name="banner-jos"]Next move: go to the directory location; having just landed in that place, you should opt for the ROM zip. To have it flashed, you need to tap on Yes. Have patience until the installation is over. After that happens, you should direct yourself to the main menu of the Recovery and then restart the phone.
NOTE: Your Samsung Galaxy S4 shall reboot in a matter of seconds. When the smartphone is in that state, wait for it to boot into the Frosty Jellybean S4 ROM.This will only take a couple of minutes. Enjoy the handset with its new capabilities and improvements. But be careful: this procedure is going to void the phone's warranty.