Update Samsung Galaxy SL I9003 with DDLF2 Official Gingerbread 2.3.6 Firmware
Samsung Galaxy SL I9003 and its owners can breathe a collective sigh of relief: their favorite smartphone can be updated, after a long wait, to official DDLF2 Gingerbread 2.3.6 firmware.
Gain access to this upgrade only after you've made sure that your device comes with the newest Samsung KIES software. Should you have already rooted your Galaxy SL GT-I9003, expect it to unroot shortly after completing this guide.
Requirements
As for the set of pre-requisites we always nag our readers about, we recommend, for this model, the following: own the unlocked version of this handset, charge its battery and create backups using this dedicated tutorial.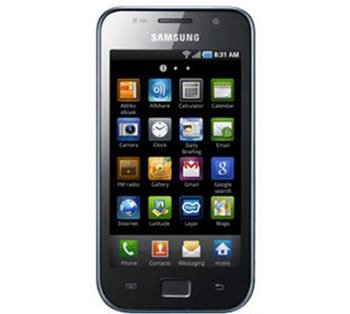 Important instructions
The tutorial will now start off with the following recommendations: download Value Pack DDLF2 firmware package and Odin tool on your laptop. As soon as both these files are installed on the latter, extract them.
Step two will come next and it will need this from you: launch Odin tool on the laptop, then switch the smartphone off to enter it in Download Mode. This action must be performed the way we write it here, otherwise you will brick the phone: press, and hold, simultaneously, OK, Volume Down and Power.
If things don't go well, repeat the procedure and then move on to the third step whose tasks include the following: plug the Galaxy SL I9003 to the comp, then wait to see whether or not one of the ID:COM icons becomes a shade of yellow; should that happen, the plugging went well and you can opt for the a file with the termination .tar.md5 by clicking on PDA.
Step number four will prompt you to continue by clicking on Start after performing the above; this will make the firmware update happen at last. Wait for about 5 minutes, that's how much it will take for everything to settle down; the smartphone should now start to reboot.
Step five ends the tutorial by telling you to have patience till some language preferences appear on the screen; this will signal that you can unplug the devices from each other and start exploring your updated Samsung Galaxy SD I9003. But not before verifying if the latter really did get upgraded; to see whether or not that's the case, go to the device's Settings, tap on About Phone. If the official DDLF2 Gingerbread 2.3.6 firmware is shown there, then you can keep calm and use it.
You have to know that not every procedure goes as it should. You may sometimes run into trouble while or after you're done with it. For instance: the smartphone can get into an infinite boot loop. What needs to be done to get rid of this is the following: clear the phone's cache from the device's Recovery Menu first; when done, repeat the guide starting with step one.
If, however, you should experience shut down errors, do the following: switch the phone off, then boot the device into Recovery Mode. Once your phone is in that Mode, you have to opt for Factory Reset/Wipe Data and then choose Wipe Cache Partition; it's also recommended to choose Advanced afterwards, then clear the phone's Dalvik Cache (but only should you be on a custom ROM firmware).