Update ZTE Warp Sequent to Jelly Bean 4.1.2 using CM10 Custom ROM
ZTE Warp Sequent is an affordable smartphone which is, by all means, something you should give a shot. However, if you know what we're talking about, we'll skip the introduction and tell you why we're here: to offer a tutorial on how to update this model to Jelly Bean 4.1.2 with CM10 custom ROM.
The tool is still in its beta version, though. Which means you can very well run into a couple of minor bugs here and there. But the developer of this custom ROM is sure to bring the improved version sometime soon.
Until then: the benefits of getting your Warp Sequent updated include better performance overall, the possibility to get rid of applications and so much more. Also, the battery expectancy of your smartphone will be greatly improved.
Requirements
If you like what you hear, then you should find out what requirements to follow before you know the steps we have in store for this guide. Here they are:
flash a custom recovery image;
turn on USB debugging;
make a backup using this tutorial;
create a NANDroid backup as well;
charge the battery of your smartphone;
disable the the programs which protect both your phone and your notebook against security attacks;
use a PC that has Windows on it.
The fact that your Warp Sequent will be updated to an improved operating system will also mean a con. Which is this one: your smartphone is not going to have a warranty on it anymore. The solution that will have to be used to get it back: downgrade the handset to the original Ice Cream Sandwich firmware.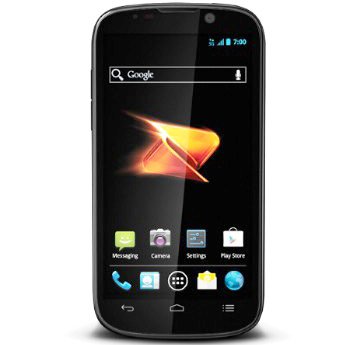 The things you have to dedicate your time to from now on: the steps below.
Important instructions
They begin with step number one. It should be performed by on your notebook.
The actions required for step two will need to go like this: download Gapps archive from here on the same device (you must choose the file labelled gapps-jb-20121011-signed.zip), then leave each of the archives as it is (aka: don't use a tool to unzip them).
For the next step, the third one, you should be performing the following set of actions: plug the smartphone to your laptop and then send the two files from the first step to the memory card root of the phone. When this is over, you have to take the USB cord out of the two devices and then proceed to the next step.
Which is the fourth: once the Warp Sequent is no longer attached to your laptop, you should switch the former off and then reboot it into Recovery Mode.
Step five will tell you to opt for these two: Factory Reset/Wipe Data and then Wipe Cache Partition. Then select ++++Go back++++.
When you are in the main menu again, step six will advice you to choose Install zip from SD card; when done, opt for Choose zip from SD card. The update file should be selected. The CyanogenMod 10 will start to install on your phone.
[sc name="banner-jos"]The gapps-jb-20121011-signed.zip needs to be flashed on the Sequent, too; which means you have to repeat step six (don't forget to opt for the Google Apps package this time). Continue by choosing ++++Go back++++.
Step eight will sound like this: select the system restarting option. The ZTE Warp Sequent will look and act better from now on!
The smartphone will need to go through the following tasks should it get stuck in boot loop: reboot it into Recovery Mode, then flash the CM10 custom ROM.