Install XXUBMJ1 Jelly Bean 4.3 Official Firmware on Galaxy Note 3 SM-N900
Galaxy Note 3 N900 is one of the choices of smartphone users in Indonesia. For them, we have a tutorial that tells them how to update their device to XXUBMJ1 Android 4.3 official firmware.
Because the only way you will get to own an upgraded handset is via our guide's steps, we strongly recommend you to follow them.
Requirements
But, before you do that, we have something else that needs to be considered: some requirements. Find them explained below:
The new official firmware can be achieved manually. This is why we wrote this guide. But if you don't want to follow our tutorial, you can always gran the upgrade file by waiting for a notification which announces you that you can do that.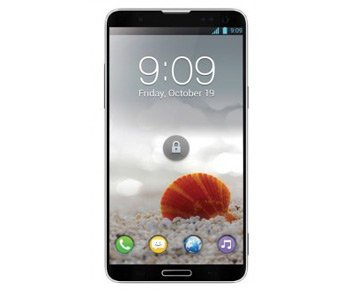 Update instructions
Here is where our guide begins. So do as the first step tells you to: the N900XXUBMJ1_N900OLBBMI2_XSE.zip archive will have to be extracted on your laptop's desktop, so do that with a fit unzipping tool. Don't extract the Odin.
Instead, do the following: enter the smartphone in Download Mode by looking the next couple of guidelines: power the Galaxy Note 3 N900 off, press and hold Volume Down and Home at the same time, press Power and wait for the Download Mode to make an entrance on the display.
When you see the latter, you can launch the Odin on the notebook next, then connect the handset to your notebook and have patience; the Odin is going to display a yellow COM port number and a message that should say "Added!!". If both of the previous signs are there, the connection between your two devices has gone well, so you can continue with the next step shown below.
According to it, you have to opt for the new official tool and then do as follows: after you tap "PDA" you should next choose a file with a CODE in the name, then remember to tap "Phone", choose a file that contains a MODEM in the name, click on "CSC", opt for a CSC-named file, tap "PIT" and after that choose a .pit file.

For the next step you will need to look for these three boxes and check them one after the other: Repartition, F. Reset Time and Auto Reboot.
The first of them has to be opted for only if the file with the .pit extension has been selected before. After the right boxes have been chosen, you should tap "start". This button will make sure that the firmware for the upgrade is flashed on your Galaxy Note 3 SM-N900 the right way.
After the end of the installation process is in sight, you have to wait again: the handset shall restart soon. When it does as such, it will have the XXUBMJ1 Android 4.3 Jelly Bean official firmware in its "About Phone" (accessible from the device's "Settings").