Install KitKat 4.4.2 XXUENE3 on Galaxy Note 3 LTE SM-N9005
Galaxy Note 3 LTE SM-N9005 has new firmware to expect from this guide. With its help, the smartphone you love will come home with many necessary additions. So watch this space for a step-by-step tutorial on how to upgrade your device!
You are now invited to provide an update for the phone you own. The help you get for this post is this official firmware: Android 4.4.2 KitKat XXUENE3. The firmware came out last month for Russia (MegaFon) and this month for Australia (Telstra, Vodafone and Optus).
The benefits of this update
This new firmware that was launched for your handset requires the presence of this OS: the Android 4.4.2 KitKat. It also needs you to use the Galaxy Note 3 SM-N9005. If you should update a different device with this tool, you will only do it harm.
An activated KIES logo is offered by this upgrade method. When you want to get an update using the KIES option, make sure there is stock ROM on your device.
After the new update file gets accommodated on your phone, you will have endless possibilities to improve it. Apart from that, your handset will have access to many goodies.
You will get in touch with new features, for instance. Then you'll no longer have battery problems; the update improves the battery life of your phone. Also, new apps and customization tweaks are both provided. The CPU is going to move faster and better, too.
Some info should be mentioned on the cons that will affect a rooted phone should you update it. The handset will lose its system partition. After that it will no longer offer root access. However bad that may seem, the upgrade is not going to damage any of the other important phone parts. For example, you will still have access to important data as well as internal / external SD cards.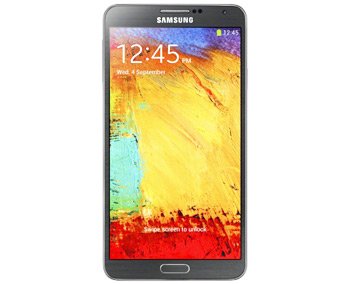 Prerequisites
No update is complete without requirements. The ones we need you to perform are grouped below:
install, by going to this address, USB drivers for the phone on the comp you're using;
save, through backups, the data on your Galaxy Note 3 SM-N9005;
the handset should be operating on a fully charged battery;
launch the security programs on your notebook;
turn them off;
disable the laptop's security programs;
Windows has to be the only operating system running on the laptop;
manage a full NANDroid backup;
your phone must have an enabled USB Debugging.
Step by step instructions
Now take a look at the first step. It tells you to download, from here, Odin v3.09 on the notebook. The () and (, and ), needs to be downloaded on that notebook, too. You will have to go here to find it. Extract the packages with WinRar when the download's done.
Continue with this step: open a file called Odin v3.09.exe. This file is going to result from the unzipping of that Odin v3.09 package.
The smartphone has to be entered into Download Mode as the next task. These actions will help with that: press and hold Home, Power and Volume Down at the same time and keep doing it until you have a boot message displayed.
Stop pressing those buttons. Now press only a button called Volume Up.
Help generate a connection between the notebook and phone. The one to provide the plugging is your handset's USB cable.
A sign in blue will make itself seen once the Odin has located the smartphone. You need to wait until you see this particular message; it will appear in order to tell you that the twp products are plugged.
Get ready to enable certain boxes next. Do that after the firmware file has been moved to AP / PDA. About those boxes: they're named Auto Reboot and F. Reset Time.
These boxes have to be turned on. Re-partition is a box that you must uncheck when you're done with the previous task.
You are now invited to do this: enable the flashing of the Android 4.4.2 XXUENE3 firmware. This will appear on your Galaxy Note 3 SM-N9005 after you tap this: "Start". A waiting period of approximately 13 minutes should be observed.
[sc name="banner-jos"]In case these minutes are finished and the installation hasn't ended, repeat the steps. "Pass" is the message to wait for; when it's displayed, your handset will restart. This signals a successful flashing.
There are only two more steps to perform now. Disconnect, by taking out that USB cord, the phone from the laptop. Then click on Settings and after that on About Phone. This will allow you full access to the new stuff an upgrade delivers.
If something's bothering you about the update, there's the NANDroid backup file to use. This is a tool which lets you use the old ROM again. It also, unfortunately, revokes the upgrade.
Be sure to use the comment field under this tutorial if you run into upgrade issues.