Guide: Root Motorola Atrix HD MB886 on Android 4.0 ICS
Motorola's Atrix HD MB886 did not receive an Android 4.0 Ice Cream Sandwich update when it was launched. And that was something which rendered every single fan of the manufacturer disappointed. But we're here to make you feel better by telling you how to root your phone to this kind of operating system. Even if your device is the company's Razr model.
Requirements
But let us tell you this first: before we start off, you should make sure that you have already downloaded all the Motorola Atrix HD USB drivers, check if the smartphone is factory unlocked, charge the device's battery till its battery icon reads 100%, make a backup and make possible the USB debugging. But don't forget this: once you decide to proceed with the rooting phase, your phone will no longer have a warranty. Refrain yourself from going on with the process on other smartphones, as they will no longer work properly afterwards. This installation tutorial is meant only for the Atrix HD MB886 from Motorola.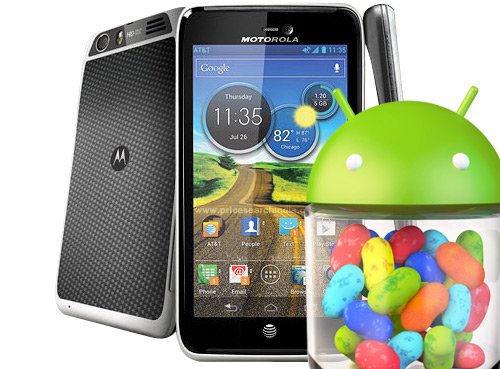 And with these you have everything you need before you start rooting the Atrix HD MB886 on Android 4.0 ICS. If you follow every single step we have laid out for you below, the process will go smoothly.
Important instructions
The start of the installation phase is offered by the first step. Which tells us to copy the on your computer.
For the second step you have to extract the archive on the PC and then connect the phone to the computer through a USB cable if USB debugging is turned on. If it's not, switch it on and continue with the installation.
Step number 3 you need to check whether the USB drivers are all installed as they should be. If they are, you must choose the previously extracted files directory.
Then, once you find it, you have to, for the fourth step, execute the batch file called run.bat.
Step 5: read the instructions on the phone's display and follow them accordingly. If you see that the phone restarts a couple of times while the rooting goes on, no worries; it's completely normal.
After all of this is done, look for an application named Root Checker; you can also use another one labeled Superuser. These will show you if everything went well.
All of the steps we introduced you to are everything you have to do to enjoy the Android 4.0 ICS operating system on Motorola's Atrix HD MB886.