How to Install KitKat 4.4.2 UBU1ANF3 on Galaxy S5 Duos SM-G900MD
Galaxy S5 Duos SM-G900MD is expected to perform very well once it operates new firmware. The tool we provide with this post is official. You need only install it and then use it. For that, get in touch with the following tutorial!
This is the official firmware we mentioned above: Android 4.4.2 Kitkat UBU1ANF3. It came out recently for Brazil and this carrier: TIM. A deactivated KIES logo is joining it. With this logo being turned off, you should look for another update method if you don't choose ours. OTA is the next best thing; but only if your phone's complete with stock ROM.
The upgrade firmware that'll come your way is stocked with goodies. Each of them will change your handset differently. Some will improve the phone's performance while others will bring completely new stuff. The Android 4.4.2 KitKat UBU1ANF3 for your country will only do its job well if you own the Galaxy S5 SM-G900MD. On a different model, the firmware will only bring damage.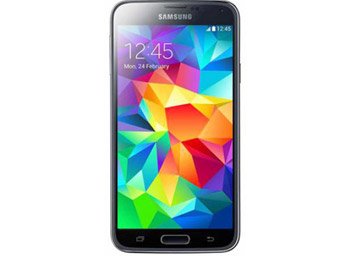 The benefits of this official firmware
Once your smartphone is updated, it will receive lots of new apps to use. The handset can also integrate various new features. Customization is an option, too, thanks to the update firmware presented here. Battery life is another element that will be improved. The new firmware has various battery tweaks that you can use. In case the processor of your phone's behaving poorly, the update will change that. With the tweaks offered by the update tool, the CPU will move at superior speeds.
The Samsung SM-G900MD is one of the many smartphones that can have root access. If you'd like that, go ahead. However, if you want to upgrade the phone after you've rooted it, you will face damage. Root access won't be featured on the handset; the system partition itself will be removed from the phone. These will not be in danger: internal / external SD cards and important data.
Prerequisites
We need you to get the smartphone prepared with these guidelines:
create some backups to keep the phone's content protected against various kinds of damage;
a full NANDroid backup is something you must also create;
the laptop you need to use for the update should sport Windows;
install USB drivers on the laptop from this site;
the handset's USB Debugging needs to be turned on, so do it now;
the laptop has several security programs and they need to be disabled before you start the upgrade;
the phone also comes with various security programs that should also be turned off prior to the update guide;
your smartphone's battery needs a full recharge if charge levels are all low.
Step by step instructions
The update procedure is now upon us.
After following the necessary pre-requisites from earlier, you have this first task before you: download Odin v3.09 from this page on the laptop.
Download, on the same product, this: the (). The two packages have to be extracted on your laptop. Use either 7Zip or WinRar for this part.
This is what will have to happen next: launch Odin v3.09.exe on your laptop. Enter the smartphone in Download Mode for our upcoming step.
Do it by following these instructions: press and hold Home, Power and Volume Down at the same time till you spot a boot message, at which moment you'll need to press Volume Up.
Now do the following: provide a connection between the laptop and your phone with the latter's USB cable. Wait for Odin to welcome a blue sign on the screen after a couple of minutes.
Has that sign appeared? If it has, do this: add the firmware file to AP / PDA. A couple of boxes should be activated for this step; here they are: Auto Reboot and F. Reset Time.
Re-partition, another box, has to be turned off. After the previous actions are done, go find "Start". When it appears, tap it so that the upgrade can begin.
Everything about the procedure will be fine only if you are given a "Pass" message in a green box. If you are, you can restart the phone.
After the device has gone through this necessary rebooting, you will be asked to disconnect your two products. This step needs you to grab the USB cord and see to it that it's removed.
[sc name="banner-jos"]When the two are unplugged as described, you have to grab your Samsung SM-G900MD. On it, click on Settings and then on About Phone to activate them both.
Your device is finally equipped with all sorts of goodies, just like we said it would. For now, see if the novelties are up to scratch.
In case not, there's always that NANDroid backup file you can use. This will make sure that the old ROM is returned to your phone. And that the upgrade is revoked.
This post comes with a comment section that you can use at any time!