Root Galaxy S3 GT-I9300 on XXUFME3 Jelly Bean 4.2.2 Test Firmware
We're all for updating Galaxy S3 I9300, as shown in one of our tutorials here on DroidGator.com. Another procedure that suits any smartphone or tablet today is this one: rooting.
Your smartphone, more precisely the one which has Android 4.2.2 JB thanks to XXUFME3, is the only one you should use for this guide.
Requirements
We base our tutorial on a test firmware, so it's nothing official. But if you are fine with this, and there's no reason for you to feel otherwise since you won't run into trouble with it, then don't waste any more time and have a look at these pre-requisites instead: make a backup using our instructions, use the Galaxy S3 GT-I9300 which already is unlocked from the factory, flash USB drivers which are meant for your phone alone, charge the device's battery and turn on USB debugging. Don't worry if your phone does not feature a custom recovery image.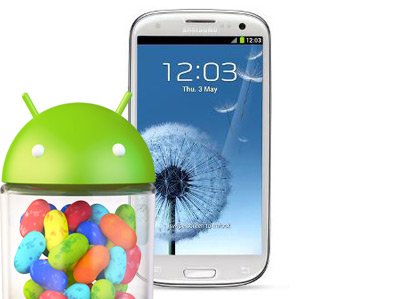 If the following couple of features are to your liking, then you can start rooting your smartphone whenever you feel ready: CWM Manager v3.60, SuperSU v0.93 and many others. We further recommend a rooting because your phone will be able to flash many custom ROMs, run root-only apps and so on. If you are convinced, then follow our tutorial which starts below.
Instructions
Download on your laptop beforehand. Then go to where it is saved and unzip its content. Find Odin tool, download and save it on the same notebook, then leave it as it is (aka: don't extract what it contains).
Once these files have found a place on your device, you should power the Galaxy S3 I9300 off, an action that is required in order to make your handset boot into Download Mode; the latter is a procedure which needs to be performed like this: press and hold, together, the keys called Volume Down and Home, after that be sure to press Power. Then, when the logo of Android pops on the display, press Power once more.
The Odin file will have to be open on your laptop, so perform this kind of launching task next, then plug the S3 GT-I9300 to your personal comp; when an ID:COM box becomes yellow and a COM port number is seen next, it means that the devices are finally connected to one another. Which, in turn, means that you should move on by opting for the file labelled CF-Root-SGS3-v6.4.tar
This file will appear after you click on PDA.
Remain in Odin, because you need to check these boxes afterwards: F. Reset Time and Auto Reboot. Be careful to select only these two options, then tap on START when you are done.
[sc name="banner-jos"]Why is this needed: to put the flashing of that file into motion. This is going to need a bit of time to reach its end, so wait. The smartphone shall go into a restart mode once the file has been flashed on it.
Again, have patience till this is over, then disconnect the S3 I9300 from your laptop when the handset's home screen appears.
Your device is now rooted, and you should check if this is truly real by using Root Checker after you're done with the guide. When you spot an app labelled Superuser, then you should rest assured: the smartphone is really rooted.