Root Galaxy S3 I9300 on Jelly Bean 4.1.2 XXEMG5 Stock Firmware
If you visit our site for an update aimed at your Galaxy S3 I9300, you will see we already have a guide on that. And it uses XXEMG5 Android 4.1.2 JB official firmware.
Follow that tutorial and then this one which teaches you how to root the GT-I9300. For this current guide, we asked around and discovered a great tool to use: CF-Root. The latter is both easy to use and full of different features that are a blast. Some of them are below:
ClockworkMod Manager 3.60;
ClockworkMod Recovery 5.5;
SuperSU v0.93.
Requirements
From now on it will all be about requirements. So here you go:
turn on USB debugging;
install, on the laptop, USB drivers for your smartphone;
go to Settings, then to About Phone and see if your handset has indeed the Jelly Bean 4.1.2 XXEMG5 firmware on it;
make backups, using the same technique;
use the factory unlocked Galaxy S3 I9300;
charge the battery unit on your smartphone.
From now on, you should concentrate on fulfilling the steps needed for the rooting process. There aren't many of them, so make sure to follow all of them.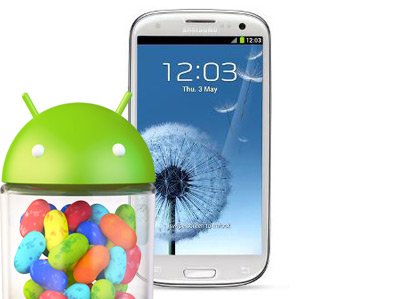 How to root your Galaxy S3
The tool for the guide has to be downloaded on your notebook, so search for it online. Its exact name is CF-Root-SGS3-v6.4.zip and is . In it there is a zip file; extract it on your notebook and then look for Odin tool 1.85 to download + flash on the computer. This one does not need to be unzipped.
After you power off the phone, you should boot it into Download Mode by pressing and holding Volume Down and Home simultaneously; after that press Power. When Android shows its logo (and there's also a triangle on the display), you have to press Power.
Launch the Odin on the notebook and afterwards plug the handset to it; this will go well when "Added!!" along with an ID:COM box in yellow are shown on the screen, so wait for them both. If neither appears, the plugging was not successful so you have to try again by either:
– using a different kind of USB port;
– flashing the USB Drivers one more time.
Go, next, where the file of the root package is downloaded to. When you find it, opt for it and then tap PDA. When done, choose the CF-Root-SGS3 .tar file and then stay in Odin tool to do the following:
– opt for Auto Reboot;
– choose F. Reset Time.
Again, stay in Odin where you need to do as follows: tap START, because this will begin the flashing of the rooting firmware on your Galaxy S3 I9300 at once. Patience is required of you till the tool is installed on the smartphone.
The latter is going to come back to life again; it will display its home screen afterwards, which is synonym for:
– disconnect the Galaxy S3 I9300 from your laptop.
[sc name="banner-jos"]The smartphone is now sporting the CF-Root instrument that is essential to its successful rooting. If you think the procedure didn't go well, you can look, in your phone's list of apps, for the one called SuperSU. Or try looking for the rooting firmware with the help of Root Checker from Google Play. At the end of the procedure, your device is rooted on Jelly Bean 4.1.2 XXEMG5 stock firmware.
That said, it's time to just enjoy all the benefits that come from a rooted device. We have to mention here pros such as grabbing hold of root-only apps, features that will bring new life to your phone, custom ROMs you can flash on it and much more.