How to Root Galaxy Win Pro SM-G3812
Galaxy Win Pro SM-G3812 is on the agenda for today. Its rooting is described in the post we got ready for today.
Launched last year, the smartphone you're about to root needs a makeover. That will mean many new things which have the purpose of providing a very much improved handset. Just be sure to keep your device close-by and we'll provide the requirements and steps!
Before welcoming the pre-requisites, you need some info about the rooting tool we selected. The name it's known under is SRSRoot. It's not difficult to use it or install it. Also, this is an app which costs nothing to download. You should only make sure that a Build ID is used; we opted for wilcoxdszn-eng 4.2.2 JDQ39 G3812ZNEAMK2 test-keys. There's no problem if you prefer another Build ID; the SRSRoot is fine with various ones.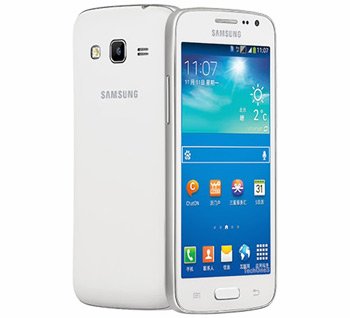 The benefits of this method
Not only does this tool offer root access, it also gives a gadget owner the possibility to unroot it. The app doesn't deliver these: bloatware and security problems. The processor inside the phone is this: quad-core 1.2 GHz. Rooting the phone means a much better CPU speed. This procedure will also let you install custom ROMs. The app we mentioned will leave the Android 4.2.2 Jelly Bean in peace; this tool is at home with every one of the Android versions which are out thus far.
The SRSRoot is an app powered by an SRS Server. It's also dedicated and you can enjoy root-only apps with its help. The smartphone will have battery tweaks and new features to choose from. As soon as the root access is achieved, the Galaxy Win Pro SM-G3812 shall experience superuser and admin permission. Then it'll have tweaks to personalize it.
The warranty which comes by default with the handset will be revoked. Various guides on the Internet will tell you how to restore it.
If you decide to install an update firmware on your rooted device, be warned. This means the loss of the system partition. But most importantly: the handset's root access will be revoked. Nothing of this magnitude will happen to the internal and external SD cards. Also, an upgrade will never mess with important data.
Prerequisites
There is a list of requirements that awaits you. To end up with a rooted device, make sure they're all performed as displayed below:
get your laptop ready for some important USB drivers that only work with your phone (you'll find them here);
look quickly at the battery level on your handset and, if necessary, fully charge the phone;
generate a set of regular backups;
a full NANDroid backup has to be next on the list;
disable all of the laptop's security programs;
turn off the security programs that are sported by your smartphone;
turn on USB Debugging on your Galaxy Win Pro SM-G3812;
perform the rooting by using a laptop which only functions with Windows.
Step by step instructions
You can now follow the list of steps below to root your handset.
There's a first step which must be started. Let's have a look at it: go to this address. There you will see a download button; click on it. This is the action which will make sure that the SRSRoot app shows up on the laptop.
When the file is there, install it; then open it. Now get busy with this step: tap, on the phone, some options.
The first of them is Menu; the second one is Settings. After the second one's activated, you'll see Unknown Sources right underneath it. Do this: enable this particular option. After that, enable USB Debugging.
If the previous option is turned on already, no worries; simply carry on with the next step. This needs the following from you: take the handset's USB cord.
After you do that, use it as a way to plug the SM-G3812 to your laptop. Once the devices have established a connection, you can begin the smartphone's rooting.
This has to be done with you performing a certain task; here it is: click on Root Device (All Methods). Once you enable that option, the rooting will be launched.
[sc name="banner-jos"]10-15 minutes should be enough for this procedure. If you notice that nothing's going on or the rooting doesn't end in the time frame we mentioned: redo the steps.
Then, when you've completed all of the previous actions, prepare for the last one. According to it, the Samsung SM-G3812 has to start again. Help it do this by tapping Reboot System Now.
The rebooting completed, you should spend some time with the rooting novelties. They may feel like a letdown; should that happen, what better unrooting tool than the application already used?
Consider the comment section below if there are problems with the rooting!