Root and install ClockworkMod Recovery on Galaxy Ace Plus S7500
Samsung's Galaxy Ace Plus S7500 is one of the many smartphones that can easily be rooted and installed with all kinds of custom ROMs and various other tools. In this article we will tackle the following issues: how to root and how to install ClockworkMod Recovery on the phone we mentioned earlier.
ClockworkMod Recovery is something that is very necessary when a gadget user wants to root his or her smartphone or tablet. The Galaxy Ace Plus S7500 is no exception to the rule.
Requirements
Before you root this device, there are some prerequisites that it must adhere to. The most important ones are the following: charge the handset till it's full, download Odin from this location, be prepared for the warranty to get empty (but if it does, don't despair: you can have it back by reversing the entire rooting process or installing the default firmware), and .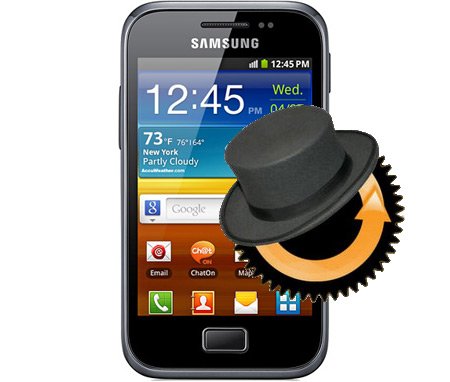 To install ClockworkMod Recovery, just follow some steps.
How to install ClockworkMod Recovery
Which start with the first one: unzip the files from the Odin Tool .zip
Step 2: move the extracted files on a special folder on your laptop, then run the Odin3 v1.85 executable; this helps running the Odin Tool.
For step 3 you have to switch the phone off with the help of the button labeled Power, then access the download mode using the next method: keep pressed at the same time the buttons for Home, Volume Down and Power.
Step 4: all you have to do now is connect the phone to the laptop. Use the phone's USB cable for this.
For the fifth step you must do as follows: access the Odin Tool and select the PDA tab.
Step 6: choose the ClockworkMod Recovery file previously downloaded and then press the button called Home. The recovery process is now complete. The Galaxy Ace Plus S7500 is now going to reboot and you can finally root it.
How to Root Galaxy Ace Plus
This is done with the help of the following steps:
Take your phone and turn it off. After this you need to select at the same time the keys for Volume Down, Volume Up and Power.
[sc name="banner-jos"]Then, using the smartphone's USB cable, connect to your PC and the unzip the Rooting Package archive you had to download.
The next action you have to perform is this: move the extracted files in a dedicated folder of your PC and then run the runme.bat file, located in this folder.
Once this is done, the device goes into the rooting phase. At the end of it you have to reboot the handset.
For this to work you have to do the following: enter in the Recovery menu and opt for the option called Restart the entire system.
Now you can experience a whole new Samsung Galaxy Ace Plus S7500.