How to Install KitKat 4.4.2 XXU1AND3 on Galaxy S4 GT-I9515
Every smartphone, including Galaxy S4 GT-I9515, needs a change of pace. This guide has everything your device needs to feel refreshed. And it's all about Android 4.4.2 KitKat!
When XXU1AND3 came out this month for Italy, its creator meant it for your Galaxy S4 I9515. No other model is compatible with this firmware and OS. If, however, you do install it on another phone, prepare for it to be bricked. But, if the appropriate model is updated with the XXU1AND3, you will come in contact with many new additions.
Here they are: new features, battery optimization, new apps and customization options. Together, they'll transform your phone in a much better device performance-wise. Just make sure you use this guide if your handset's not running stock ROM. If the device does use this ROM, you can get the upgrade via OTA; you can't do it with KIES because the firmware's KIES logo isn't turned on.
In case you grab the update on a rooted smartphone, you will lose root access. That's the first disadvantage. After that, the phone will also lose its system partition. Fortunately, the following will not be damaged: internal and external SD cards as well as files, data and other important content.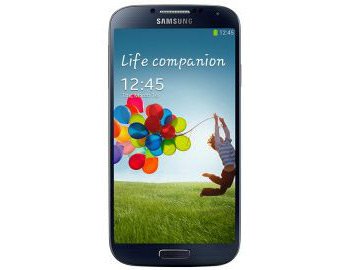 Prerequisites
For pre-requisites, you need to take a look at the following instructions:
turn on USB Debugging on your smartphone;
your handset has security programs protecting it from security problems, so disable them for the time being;
disable your notebook's security solutions afterwards;
the operating system installed on your laptop must be Windows;
fully charge the battery of your smartphone;
perform, for your Samsung I9515, backups;
create a full NANDroid backup, using these tips;
the laptop must be running USB drivers for the phone on it.
Step by step instructions
If you're all set to begin the update, we have just the steps for you.
They start with the following tasks: download, from here, Odin v3.09 on the laptop, then go to this place to download the on the same laptop.
The packages can now be unzipped. Help for this comes from either WinZip or 7Zip. When both of them have been extracted, Odin v3.09.exe needs to be launched on the notebook next.
When the file is open on your device, do this: boot the handset in Download Mode. In case you don't know how, press and hold Home, Power and Volume Down at the same time and do it till a boot message pops up; at this moment, be sure to press Volume Up to be done with this step.
Now you should establish a connection between the laptop and your Galaxy S4 GT-I9515. The plugging becomes possible only with the help of your smartphone's USB cable.
After a couple of minutes, the Odin will find your handset. When it does, a blue sign will be shown so that you know a connection's been attained. After this step, move on to the one telling you to add the firmware file to AP / PDA. Some boxes with various names are about to come up.
Look for these two that have to be checked: Auto Reboot and F. Reset Time. There's a third box, Re-partition, to watch out for. This box is checked by default; uncheck it before moving on. After performing the previous tasks, you can now help the new firmware land on the phone.
To begin its installation, click on "Start". This will kick start the flashing process in a few seconds. In order to know if the installation is finished, the Galaxy S4 GT-I9515 is going to come up with "Pass" in green and reboot.
When even the rebooting's over, you have to detach the smartphone from your laptop by making sure the USB cord is no longer between them.
[sc name="banner-jos"]After the two aren't attached together at last, tap Settings and About Phone. These options once selected, the Android 4.4.2 XXU1AND3 will show itself. Discover the new OS and the novelties it contains.
If you loved the old ROM and you want to use it once again, the NANDroid backup file will have to be launched. Use it to restore the former ROM. After the latter is open, the phone's upgrade procedure will be revoked.
You can leave your questions in the comment field below and we'll do our best to answer them!