Update Galaxy S2 Skyrocket I727 to Android Jelly Bean using Slim Bean ROM
Updating various gadgets to various versions of an operating system has been, for the past couple of years, the favorite sport of gadget lovers. In today's How to we will tell you everything you need to know about upgrading Samsung's Galaxy S3 Skyrocket I727 to Android Jelly Bean.
Requirements
The route we'll take for that is a custom ROM known as Slim Bean. It's a very easy to install tool and it delivers great results from what we tested ourselves. Before proceeding with the steps needed to land this custom ROM on your phone, you have to first make sure you watch out for a couple of very important requirements.
Which look like this: your handset must come with ClockworkMod Touch Recovery, you have to make a backup that should include everything you deem essential for later use, you have to charge the device till its battery reaches 100% and you need to download two files.
Which are these: Slim Bean ROM for the AT&T Galaxy S2 Skyrocket (a file called – you must create an account and login to download the file) and Slim GApps (Google Apps) pack (a file called ).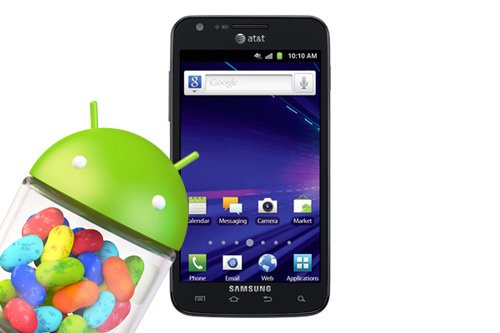 Then you need to look at your smartphone and see if it is the Galaxy S3 Skyrocket I727 model. If it is, you're free to start with the steps required for the upgrade of your phone to Android's Jelly Bean OS. If you have another handset, don't follow these steps, because they will damage your device.
Important instructions
Here is what you have to do to update the phone to Google's latest OS.
First step is to download the Slim Bean ROM archive together with the Slim Google Applications pack into the internal memory card of your handset, then switch the latter off.
For the second step you need to enter into the ClockworkMod Touch Recovery using the well known technique: pressing at the same time of the keys named Volume Up, Volume Down and Power.
Step 3 means the creation of Nandroid backup of your original I727 ROM. Do this action by choosing the option labeled Backup/Restore.
Step 4 instructs you to choose Backup when you see a new screen appearing. Then, once the backup process is over, return to recovery menu.
[sc name="banner-jos"]The fifth step needs you to opt for Factory reset/Wipe data. This has to be confirmed. Once it is, find the option called Mount&Storage.
For step 6 you have to choose to format the entire system.
In step 7 you need to opt for Install ZIP from SD card, then Choose ZIP from SD card.
Up next is step 8, for which you have to choose the previously copied Slim Beam archive. Once you've selected it and wish to install it, confirm the action.
For completing step 9 you have to do exactly what you did for steps 7 and 8. This will help you install the GApps package.
The final step, number 10, needs the user to opt for Reboot system now. And that concludes the tutorial.
If you see that everything went on much too fast and suspect there was something wrong with the installation, then repeat once again the entire process of flashing the Slim Beam ROM to the I727. This will bring the Jelly Bean operating system to your handset.