Samsung Galaxy Note 3 image leaked online
Samsung Galaxy Note 3 has allegedly had its looks leaked online.
Baidu forums of what could very well be Samsung's Galaxy Note 3, one of the most anticipated smartphones of this year. The pic looks like it is an test sample of the upcoming handset. Which means that the design could very well change when the phone is officially revealed sometime soon. The successor to the popular Galaxy Note 2 seems to have a bigger display than the one on its older sibling. Not to mention a larger body.
Let's have a look at the possible specs of the Galaxy Note 3. Its touchscreen is said to be a 5.9-inch full HD model, the processor is rumored to be a 2.0 GHz Exynos 5 Octa, its operating system is supposedly Google's Android 4.2.2 Jelly Bean and there will be 32 GB of internal storage plus 3 GB of RAM.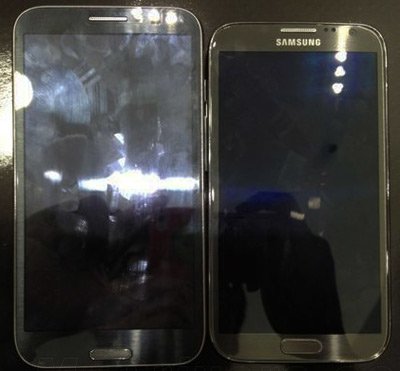 The Galaxy Note 3 could very well be officially presented during the IFA event happening later this year. Specialists are even saying that the new smartphone will be unveiled by Samsung earlier than that.
[sc name="banner-jos"]
If that will indeed be so, only time will tell. Until then: the photo that shows the Galaxy Note 3 should be taken, again, with a grain of salt, since the manufacturer is known to change things when time for an official release draws ever so near. Other companies are known to do the same.
The IFA 2013 is still a long time away. Until it happens, every consumer's time will be occupied with news about the South Korean manufacturer's plans to also come with a Galaxy S4 rugged model tentatively called Galaxy S4 Active. Also, we should expect a tablet sporting 8 inches in about two months' time. If everything goes well, the Galaxy S4 Active and Galaxy S4 Mini will be announced this July.