Update Galaxy Core LTE SM-G386F to Android 4.2.2 XXUANB4
When you want to update Galaxy Core LTE SM-G386F but there's no tutorial around, we have one for you. It discusses the novelties your phone will experience, the requirements you must follow and the steps that will actually upgrade your device. So sit back and watch as we help you with the procedure below!
XXUANB4 was revealed this month for Germany, Austria (A1) and Luxembourg. Once you install it on the smartphone you own, Android 4.2.2 Jelly Bean will become a part of your Galaxy Core at once. As will the many goodies this version packs.
Speaking of them, here are the first of the bunch: a new set of sounds for wireless charging and low battery bug fixes. The second group of novelties has customization tweaks and the option of long-pressing the WiFi Bluetooth icons in Quick Settings in order to be able to toggle the on/off state. A third group of new features contains the following: a USB debug white-list, a new Gallery app and an improved Bluetooth audio streaming. The last couple of offerings: zero bugs and a new set of download notifications.
You must only use the Galaxy Core LTE SM-G386F for our guide. Never use a different smartphone if you don't want to end up with a bricked phone.
Should you use a rooted Galaxy Core, root access will, once you complete the upgrade, be revoked. Even if the important data won't be damaged, the system partition belonging to your smartphone will be deleted. The internal and external SD cards will also stay out of trouble.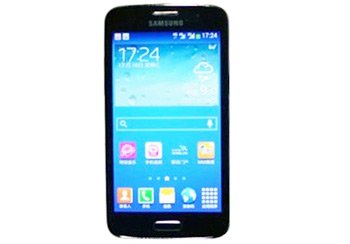 Prerequisites
To begin the update on a good note, be sure to look at these pre-requisites first:
the notebook's OS must be Windows;
your handset's battery must be fully charged;
deactivate the security solutions used by your notebook;
turn off, on the smartphone, its security programs;
activate USB Debugging on your Galaxy Core LTE SM-G386F;
a regular backup is highly recommended, as is a full NANDroid backup;
make sure your laptop's running USB drivers compatible with your phone.
Step by step instructions
The steps you need for this upgrade are off to a start. The one that begins the process asks you to download the , and on the laptop first. Then download Odin v3.09 on the latter, as well, after which open WinZip or 7Zip and use this tool to extract what you just downloaded and saved on your notebook earlier.
After you complete the unzipping, time to go to where you keep the Odin v3.09. When you see this file, open it on your laptop, boot the smartphone in Download Mode and plug the handset to the notebook. For a smooth boot into the mode we mentioned, we suggest this method: press and hold Home, Power and Volume Down together, which will bring a boot screen up on the screen; all you need to do next is this: press Volume Up.
After the device is in the Download Mode, you should do as follows: take the phone's USB cord for the plugging phase.
After a couple of minutes will have passed, a sign in a blue color will come up in Odin.
That firmware file we mentioned earlier must now be added to AP / PDA. Once done, you have to activate these 2 boxes: Auto Reboot and F. Reset Time.
If you see that a Re-partition box is already activated, deactivate it and then tap "Start". This action is required in order to begin the flashing of the firmware on your Galaxy Core SM-G386F.
The installation's not going to need more than 13 minutes, so have patience until this period of time is over.
As soon as 13 minutes have passed, your smartphone's display will show up with a message that says "Pass" in a green background.
[sc name="banner-jos"]Wait for the device to automatically reboot after this message, then make sure to do this: disconnect the handset from the laptop by removing the phone's USB cable. Time to finally enjoy the Android 4.2.2 Jelly Bean which has just been offered to you via the XXUANB4 firmware.
If the latter isn't leaving that big of an impression on you, consider restoring the previous ROM. Which is why we recommended creating a full NANDroid backup as one of our requirements. The old ROM will come back as soon as you use that NANDroid backup file. The upgrade procedure will be revoked.
In case you have trouble updating your phone, send us your messages via the comment box below!