Update Galaxy S3 Mini I8190 to XXAMA4 Android 4.1.2 (Official Firmware)
The small version of Samsung Galaxy S3, Mini I8190, is ready to receive a certain firmware as we speak, because the means for the procedure have finally been made available for everyone interested. I8190XXAMA4 will update the smartphone to Android 4.1.2 anytime you wish.
Requirements
But you have to charge the handset beforehand, make backups that must contain every single important data that's currently on your device, install USB Drivers, follow our guide if your phone is factory unlocked and turn on the option branded USB Debugging.
Should you live in either Taiwan, China or Hong Kong, you won't be able to install this firmware. To regain the root access you'll lose at the end of this tutorial, then head over to our guide on how to root this phone.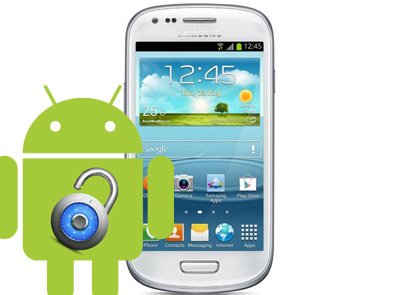 How to update Samsung Galaxy S3 Mini
Download Android 4.1.2 I8190XXAMA4 (filename I8190XXAMA4_I8190ITVAMB1_ITV.zip) and Odin tool for step one.
Unzip the archive of the first file you downloaded on your laptop and turn the handset off for the second step.
For the third step you will have to follow our lead and do as follows: press + hold, simultaneously, the keys called Home and Volume Down; press Power afterwards. The Android logo along with a triangle will finally appear, after which you will need to press Power.
Download Mode will be entered, which will require you to launch ODIN on the laptop. The latter and the S3 Mini I8190 need to be as close as possible to one another (only the use of the handset's USB cord will make this connection viable).
Last action for this step: when you see an ID:COM message turn the color of a lemon + a COM (which is the port number) appear, then you will be able to go to the fifth step: choose certain files with various letters in their names. They need to be installed on your device (however, if neither of them appears, then forget all about them and proceed to the next operation). Here are the 4 of them:
– CODE (tap on PDA);
– MODEM (click on Phone);
– CSC (it will appear after clicking on CSC);
– .pit (tap on PIT).



Like previously mentioned it's possible that there are no such names or files. No problem, simply ignore the latter 4 lines and just be careful to check F. Reset Time and Auto Reboot, too.
Step six will need you to get the installation going by clicking on Start.
In step number seven, the Galaxy S3 Mini I8190 will do the following: it will restart and you should be prepared to disconnect the phone from your laptop as soon as you see its home screen.
The XXAMA4 Android 4.1.2 official firmware (or the I8190XXAMA4) has just settled itself on your smartphone.