How to Flash Android 4.4.2 VLUFNC1 on Galaxy S4 SGH-I337M
Galaxy S4 SGH-I337M will experience its first Android 4.4.2 KitKat operating system soon! This will happen as soon as you're done updating it with special firmware created especially for your country.
But what region will get this chance? Canada is that country we wrote about in the beginning of our post. VLUFNC1 came out this month for Canada alone, especially for these three carriers: Rogers, Telus and Bell Mobile.
With that in mind, make sure the Samsung I337M is the smartphone you perform the upgrade on. If your device has another name, you will brick it if you use our tutorial.
Some cons will apply to your handset if it sports root access and you install this official firmware on it. They are as follows: root access will not be available anymore and the system partition will face deletion. Nothing bad will happen to the phone's internal and external SD cards or its most important data.
Thanks to its turned on KIES logo, the new firmware lets you update the handset with KIES software if you want to. But to enable the presence of this software, your handset should have stock ROM already flashed on it. If it doesn't, you can use our guide.
An upgraded Samsung SGH-I337M means loads of great stuff. We'll name here new apps and new features first and foremost. Then you will have the possibility to use customization tweaks and options to enjoy an improved battery. From what we noticed, the update doesn't deal with bugs.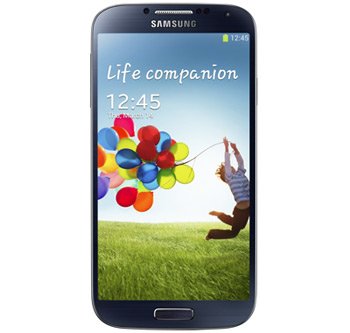 Prerequisites
To have a smooth and problem-free update, you should first read the following:
there shouldn't be security programs running on the phone and the laptop, so turn them off;
make a normal backup (via this guide) and then a full NANDroid one, using this tutorial;
your laptop must have USB drivers fit for the phone, so go to this location and download them on it;
a notebook with Windows on it must be used for our tutorial;
charge the handset to its fullest;
activate USB Debugging on the Galaxy S4 SGH-I337M.
Step by step instructions
Start the procedure with the download of the Android 4.4.2 KitKat VLUFNC1 official firmware on your notebook by going to these locations: , and one. Then go here and download, on the same notebook, Odin v3.09.
They are two packages that must be unzipped next, so use WinZip or 7Zip for this task. Odin v3.09.exe should be among the files which result from this procedure.
It must be launched on the laptop, then you need to boot the Galaxy S4 SGH-I337M in Download Mode. This is an easy task: just press and hold Home, Power and Volume Down simultaneously and do that till you chance upon a boot screen; let go of these three buttons and instead press Volume Up to end up in the required mode.
Now you should do this: connect the phone to the notebook. The tool that functions as a liaison between the devices is the handset's USB cable. The plugging is going to happen only after the Odin shows up with a sign in blue.
If that is nowhere to be seen, try again. If the connection ends on a good note, however, be sure to add the firmware file to AP / PDA.
You can now move on by activating these boxes: F. Reset Time and Auto Reboot. After you uncheck Re-partition, continue with this step: tap "Start" to commence the installation of the new firmware on your phone.
The end of the flashing will be done as soon as 14 minutes will be up and "Pass" will greet you in a green background.
When the Galaxy S4 SGH-I337 starts to automatically reboot, you will have to do this: unplug the phone from your laptop by taking out the USB cord. After the handset and your second device are connected to each other no more, you're allowed to take a look at the new update.
[sc name="banner-jos"]Your exploration of this firmware will happen after you open it first. To launch it on the device, go to Settings, tap it, wait for About Phone to pop up, then tap it. The VLUFNC1 is now prepared to deliver all the novelties we promised it would come with.
If the Android 4.4.2 KitKat doesn't impress you in the slightest, go and use the NANDroid backup file to revoke the upgrade and get the old ROM back.
Should you have questions or comments for us, drop them in the field below this guide.