Guide: Unroot Samsung Galaxy Apollo i5800
Samsung Galaxy Apollo i5800 is already featured in a "How to root" tutorial here on Droid Gator. So a guide on how to unroot it should come as no surprise.
Basically, you decide to root your device because you're tired of the fact that there are limitations to it. So you want to improve the way it feels, and also to see it perform better than when you first opened it. However, you can also grow tired of all the new features and options and so on.
Or you want to have its warranty back. In that case, there's only one way to have it all back: by unrooting your gadget with the help of a guide.
Requirements
We are here for you if you want all of the above. And it's very easy to make this wish come true: in this tutorial you will discover all the various preparations you should attend to before actually unrooting your Galaxy Apollo i5800.
Here are, for instance, some requirements: use a smartphone that we ourselves rooted on this site, charge the battery of this model, install on your laptop and make sure the latter doesn't use an operating system that isn't Windows. These were all the basic things you had to have a look at before following the necessary steps required for the unrooting.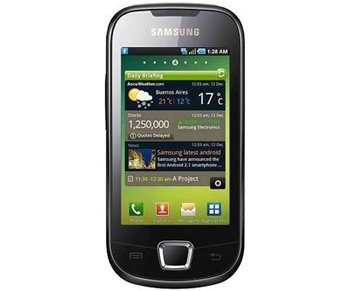 Important instructions
Speaking of which, here they finally are. Kick off this guide with step number one, which urges you to place the SuperOneClick archive, once it's downloaded on your comp, to its desktop for safe keeping. The next operation to perform goes like this: go to this archive, then extract its content to the desktop.
Now let's hear it for step number two: make sure to enable an option that's known as USB debugging; to make this happen, you have to turn to your Galaxy Apollo GT-i5800 and do this: go to its Menu, tap on Settings, look for Applications and select it, then choose Development followed by the USB debugging option.
Now that the USB debugging is turned on, you should do as step number three prompts you to: employ the USB cable of the smartphone to connect it to your laptop and then double-click on the SuperOneClick app on the latter to have it open properly.
[sc name="banner-jos"]When the file is launched, you will have to make sure not to forget to tap on Unroot (which, more exactly, is a button in the SuperOneClick). This action has the purpose of beginning the unrooting phase of the Galaxy Apollo for you. The procedure will not last long; so, after a couple of minutes have passed, you should reboot the handset.
This was all for today. The success of our tutorial relies on your concentration and attentiveness to what we have to say above. Miss even one of the requirements or the steps aforementioned and you won't get the chance to find out how an unrooted Galaxy Apollo i5800 feels like. So be careful and you will experience your phone the way it was before you took the plunge and rooted it.