How to Increase HTC Droid DNA Battery Life
HTC's Droid DNA is a smartphone which has really short battery life compared to other phones. But there's always a solution to almost any problem you may encounter while using a smartphone. So today we propose you a post teaching you how to improve this handset's battery life.
If you like using the 4G feature that's so common nowadays, we recommend you to turn it off lest you need something urgent to watch, find and so on with its help. To switch this feature off: inactivate Dual Network option. Or you can change the network type by selecting the GSM Mode. For that you must access the phone's Apps > Settings, then Wireless&Network and finally Mobile networks. When you're in the latter, opt for Network mode and then choose GSM mode.
Another way to improve the battery life of your smartphone is by employing wallpapers that are either darker or as simple as possible. The battery of the HTC Droid DNA can also last longer if you get the latest version of the phone's ROM that's available on the market when you buy this phone.
We tried keeping an eye on how much time the battery needed to fully charge. From what we noticed, charging the handset when the battery charge was under 15% was the best option and keeping the charger plugged in for about 9 hours was enough. So make sure to not go overboard with this.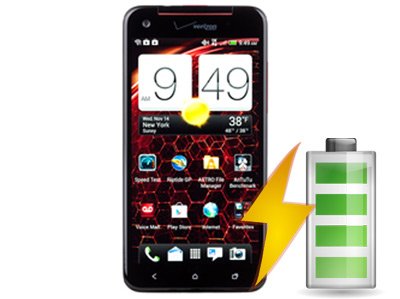 This particular smartphone needs to be used for SMS sending and people calling only. Anything more than that and its battery won't even last the day.
[sc name="banner-jos"]
If you plan on doing several things at the same time with the Droid DNA, refrain yourself. This model was not made for multitasking. So we advise you to resort to an app called Android 4.1 Jelly Bean task killer; by using it, all of the applications you launch at some point will be closed at your one touch.
Finally, you can make sure the battery of this phone lasts more than half a day with the help of the widgets responsible by phone's power control. They should be installed in the following manner: access the phone's home screen and select it for 10 seconds, go to Widgets, locate Power Control (that's a widget, too) and choose it by tapping on it. Here's how to use these power control widgets: choose one of them and then move it on the phone's home screen. From now on, the battery of your Droid DNA will definitely last for more than 12 hours.