Update Huawei U8860 Honor to Android 4.2.1 Jelly Bean
We interrupt the program to bring you our take on how to update your Huawei U8860 Honor to Android 4.2.1 Jelly Bean.
We will also tell you that the process will be unsuccessful if you don't own a factory unlocked phone, if USB Debugging is not turned on, if the device has no ClockworkMod Recovery, if its battery is not charged and if there are no good USB drivers installed on your laptop.
We also recommend you to root the Huawei U8860 Honor and to also create backups for your personal data, applications and Internet settings if you wish your phone to be updated well.
Now that you followed our lead and took good care that the smartphone respected our requirements, you will soon know how to update your gadget to the newest Android operating system Google has to offer.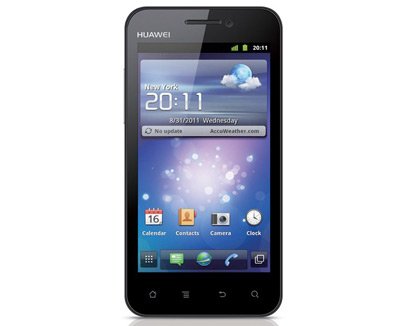 Important instructions
Coming along the way to guide you properly is the first step of this tutorial. Its role is to tell you to and then to tell you that you should also plug the handset to this laptop; the USB cord that comes together with the phone is the tool for that purpose.
After the products are connected accordingly, what is expected of you comes in the form of step two: move the Android 4.2.1 ROM file to the phone's SD card (as always, the file must be placed into the root of the memory card instead of in another location altogether). Switch the U8860 off, turn it on back again while simultaneously select and keep pressed the buttons for Power and Volume Up; the idea is to get the smartphone into Recovery mode and that's the way to achieve it.
Once that happens, the third step will ask the following: follow the prompts you will soon spot on the phone's display and opt for Bootloader.
[sc name="banner-jos"]Go to Recovery and then Wipe data (you still need to be in the Download mode for this). Locate Flash zip from SD card.
For step five you should click on Power; this is going to select the option we just mentioned. Now go to Power again and tap on it, then opt for Choose zip from SD card and afterwards go to the Android 4.2.1 ROM file via the Volume buttons.
Press on Power opt for the respective file; a confirmation is needed here and you should grant it. The update will get installed and, after its completion, you will be required to go to the option called +++go back+++.
Step seven will prompt you to choose the system restarting; the Honor U8860 will reboot and you'll get the chance to experience the Jelly Bean 4.2.1 you've long dreamed of.